Facts about BetSoft
Betsoft is a manufacturer of 3D slots and other games. They are mostly known for their titles' superb animations and innovative features which make Betsoft games so unlike the rest. If you're after high-quality graphics, thrilling sound effects, and a gameplay like no other, we highly recommend that you start delving into what this developer has to offer.
Since it was founded in 1999, Betsoft has released dozens of games that became classics among online casino players. In the last 17 years, we've seen quite a few gaming products emerging from Betsoft including casino games, bingo, virtual games, lottery and mobile 3D quality games. This October 2018, Betsoft is due to release what could possibly become its most thrilling game to date: Max Quest: Wrath of Ra slot, which will combine elements of arcade gaming with slot gaming.
Betsoft slots and jackpots
Over the years, Betsoft has launched a lot of exciting and popular games in various categories. BooManji, The Tipsy Tourist, Dr. Jekyll and Mr Hyde, At the Movies and Under the Bed are just a few examples of what Betsoft has produced. Mr Vegas in particular is a favourite of ours; this is a slot set in the glitzy world of Las Vegas, featuring bonus rounds that include Roulette, a Money Wheel and a Mini slot within the slot!
This game developer also came up with a few jackpot slots, for example, The Glam Life, which we can compare to the NetEnt's Mega Fortune, and its sequel, Mega Glam Life, which features three tiered progressive jackpots.

Betsoft Products
There are also a lot of non-slot games produced by Betsoft which include a nice collection of Mini Games. These are tiny versions of casino classics like Blackjack, Lucky Seven, and High Low. Last but not least, their Virtual Racebook 3D is also worth a mention: this is 3D horse racing simulator that's incredibly realistic, and players will be able to place a variety of bets on these virtual races.
Betsoft has also developed a great selection of virtual table games, which include blackjack, baccarat, roulette and craps, and can also boast of a good collection of Video Poker titles.
To avoid connection problems while playing their 3D games, Betsoft have created what they call a Vault, which is a platform that makes sure that players will not be hindered by a slow internet connection. Players can download this software onto their computers so that they will then play Betsoft games on a native application and won't have to worry about regional limitations.
Betsoft bonus and free spins
If you wish to try our some of the Betsoft casino games and slots, you can do it by following the links in this article. Here we've collected the finest online casinos in the UK which will not only allow you to play Betsoft games but also provide you with an awesome casino bonus and some free spins on top of that, when you first deposit with the casino operator. Free spins might not be specifically meant for the Betsoft games in every single case, but you can still enjoy a wide selection of slots here. Once you've started playing keep an eye on the promotions page and casino newsletters, as they will run a lot of regular promotion where you can get more casino bonuses, free spins and other prizes.
Betsoft's Max Quest Wrath of Ra – a revolutionary slot like no other!
Finally, we're also thrilled to announce that Betsoft will soon release its innovative Max Quest slot, a multiplier game that will combine console gaming with an RNG-based slot mechanism. Max Quest will be set in the tombs of ancient Egypt, and will offer a totally new way of experiencing slots, as players will have to shoot at various targets to unlock wins. What's more, this slot will also involve other forms of gamification, as it will be linked to a customizable leaderboard which will reward players with instant cash prizes, bonus features and more! We truly cannot wait to try it out in October 2018 to find out whether it will really signal a 'new era in gaming', as Betsoft is promising!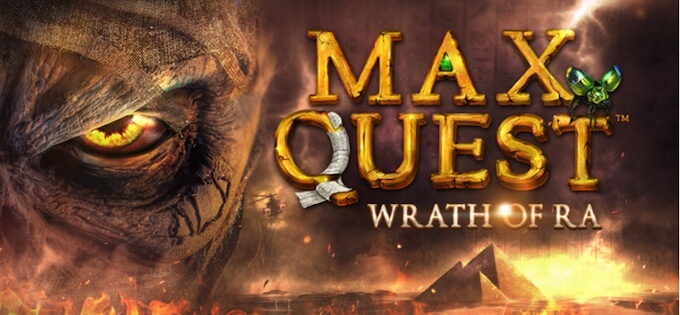 Betsoft – Our Conclusion
Over the years, Betsoft has earned a great reputation for producing original 3D titles, and we're delighted each and every time this developer manages to surprise us with something new. We think it's one of the most creative game developers out there, and that its games are definitely worth playing if you crave variety and an extra layer of fun to your slot gaming. Get a feel of its games at one of our recommended casinos, and enjoy an action-packed slot experience like no other!