Do you constantly dream of winning more on slots and would like to know which online slots payout best?
Here at CasinoHawks, we believe the best thing you can do before you play slots for real money is to identify the best payout online slots.
How?
By analysing some of their features, including slot hit rate and the best online slots payout percentage rates.
This article should serve as a short guide to finding the best slots to play from the thousands that are available online!
We will also give you more information on where you can play these slots with the latest casino bonuses.
Top Slots at Best Payout Online Casinos UK
In the past months, we've noticed a significant increase in maximum win potential of several new releases.
This may partly be due to the fact that so many MegaWays slots are being released, which tend to come with a high volatility and big payouts for lucky winners.
If you feel like trying something new, here are some of the best paying slots we recommend:
Unibet Casino UK is offering all of these games, including hundreds of others!
To play them for free or real money, simply create your account via this link.
Another casino with best payout that also offers a number of the above-mentioned games is PlayFrank casino. Don't miss the opportunity to grab the online casino's welcome bonus and enjoy playing some of your favourite games on the site.
Best Payout Slot Provider
Before we get to our list of the top 10 best paying slots, we thought we'd introduce you to the best slot provider when it comes to slots with a great win potential – Pragmatic Play.
Pragmatic Play is the brains behind the famous Wolf Gold slot, but also the creator of other games that have made it onto our top list of best payout slots online.
Best Payout Slots Online by Pragmatic Play
Pragmatic Play has got a reputation for producing high volatility titles with massive win potential.
Its slots are characterised by their attractive design and vibrant colours, as well as by their great mix of features.
You can play them all at Casushi Casino, by clicking on the link here.
1. Great Rhino Megaways – 20,000x the stake!
The action-packed Great Rhino Megaways slot comes with a great payout potential of 20,000 times the original bet, thanks to its free spins feature and multipliers of up to 10x.
This game allows players to choose from 4 different free spins options when they trigger the bonus game, each of which comes with a different level of volatility.
2. Da Vinci's Treasure – 48,000x win potential
One of Pragmatic Play's most popular slot, Da Vinci's Treasure offers 3 different bonus games!
Among them is a prize picker bonus game that offers cash prizes, and re-triggerable free spins with a multiplier that reach as high as 60x!
If you do manage to trigger the maximum multiplier, say hello to a payday worth 48,000x your stake in this highly volatile slot game.
3. Extra Juicy – win 60,000x your stake!
The fruit-themed online slot machine, Extra Juicy, comes with a theoretical win potential of 60,000x the wager.
This highly volatile game is simple and straightforward, and its main highlight are the re-triggerable free spins, which come with an increasing multiplier of up to 60x!
Top 10 Best Payout Online Slots in 2023
Although it is by no means exhaustive, we've come up with a handy list of some of the best payout online slots that UK players can easily find at a number of highest paying casinos.
The below list includes those slots with the biggest win potential and indicates the maximum win expressed by the number of times (x) relative to your original stake.
So if, for example, a slot has a win potential of 10,000x your stake.
This means that it is possible to win £10,000 on a single spin if you stake just £1!
Keep in mind that is simply a possibility and is definitely not likely to happen on your next spin.
1. Prissy Princess – 1,250x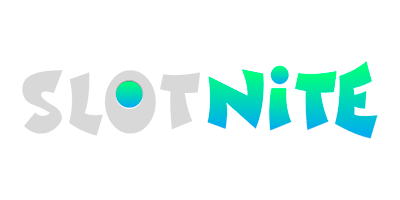 Who doesn't like a great fairytale? And how about when there are exciting features and prizes to look forward to at the end of it all?
In Prissy Princess by Play'n Go, players are taken on an exciting journey where they get to experience lots of fun features, like the Crumbling Towers, where re-spins are awarded, and Dragon's Breath, which turns symbols into wild symbols. There's also a chance to bag the max win of 1,250x your bet.
2. Reactoonz – 4,750x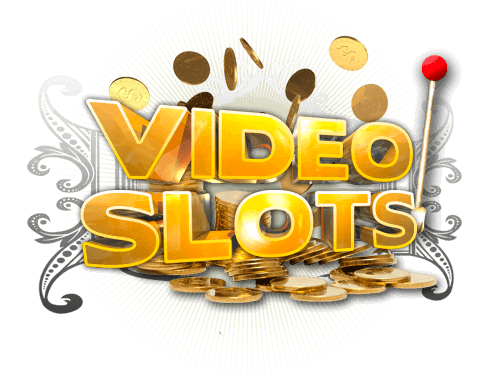 The Reactoonz slot, yet another wildly fun creation by Play'n GO, takes you on a special adventure to outer space where otherworldly fortunes eagerly await you.
The high volatility slot lets you enjoy features like the Implosion feature, where between 3 and 6 symbols are turned into wild symbols, the Demolition feature, which destroys low-paying symbols, free spins, and so much more!
If you're lucky, you might secure the max win of 4,750x your bet.
3. Mega Fortune – 2,162x
Board the ship in Mega Fortune by NetEnt and set your eyes on big wins! This slot has a 96.6% payout rate, and rewarding features like free spins, three jackpots, and more.
Dream big and aim for the max win of 2,162x your bet.
4. Imperial Opera – win 3,500x your stake!
If you enjoy spinning the reels on Asian-inspired slots, then Imperial Opera is just the slot for you.
Enjoy an abundance of free spins and look forward to potentially winning 3,500x your bet on this high volatility slot with a 96.5% payout rate.
5. Viking Runecraft – 5,000x max win potential
Travel to the norse world in Viking Runecraft and embark on a journey towards amazing wins fit for a true Viking!
Enjoy tons of fun features, like the Scorching of Surtr effect, where a random number of symbols are set ablaze and removed from the reels to make way for a new set of symbols.
6. Mega Moolah – a colossal 112,500x max win!
Feeling lucky? Why not try Mega Moolah for a chance to enjoy features like the Mega Moolah jackpot reel, free spins, and the potential to win the 112,500x max win.
And the best thing about playing this slot is that it's been deemed the "best-paying" jackpot slot of all time!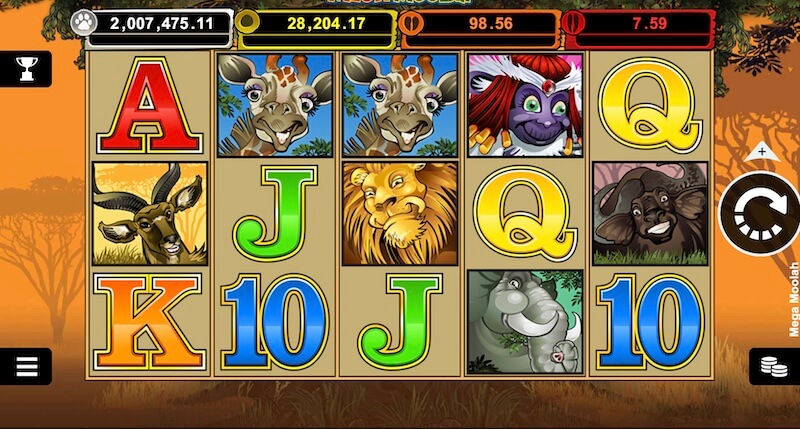 7. Flowers – win up to 15,000x the bet!
Don't we all just love flowers? That is if you're not allergic. Luckily, you won't need to worry about allergies with Flowers by NetEnt.
Instead, you will be able to look forward to playing a medium-high volatility slot with free spins, a bunch of other fun features, and a max win of 15,000x your bet.
8. Blood Suckers – win up to 1,015x
If vampires are your thing, you should certainly check out Blood Suckers by NetEnt.
This slot has an impressive 98% payout rate and offers features like free spins, a click-me-coffin bonus feature that rewards you with a mysterious prize.
Anticipate big wins if you're lucky. Who knows? You might just activate the 1050x max win.
9. Divine Fortune – Score a max win equal to 600x the wager
Walk through the divine gates in Divine Fortune by NetEnt and travel towards godly wins.
The popular 96.6% payout slot is filled with lots of fun and thrilling features, like Falling Wilds Re-Spins, as well as three different jackpots, a minor, major, and mega jackpot.
10. Victorious – Payouts up to 1,500x your stake
Step back in time and visit the Roman Empire for an exciting adventure, plus the chance to win 1500x your bet on this 97% payout slot.
Put on your armor and head straight into the battlefield for mighty wins!
Where to play the best payout slots
You can play all the above slots at the below best paying casinos.
Each will welcome new British players with an interesting bonus that you can use on their collection of slot games.
Best Payout Jackpot slots
While the above 10 slots might have a phenomenal payout, there are some progressive jackpot slots that deserve a mention too for having reached millions several times.
Below are our top 5 Jackpot slots that are well known to payout huge amounts thanks to their progressive jackpot pool.
1. Mega Moolah – 88.12%
Mega Moolah is a famous name in the online gambling world and for good reason.
Although the Mega Moolah payout is relatively low, its progressive jackpot can reach massive amounts.
The game is known to have paid millions in jackpot wins over the years, earning its provider Microgaming a place in the Guinness Book of Records.
2. King Cashalot – 90.59%
Take a jump in the cartoonish middle ages of King Cashalot, another popular title by Microgaming.
What characterises this game is the abundant meals represented on the reels, which makes it particularly tricky to play if you are hungry.
It does come with a number of features like the treasure bonus and is well known for its jackpot reaching a few million.
3. Joker Millions – 94.3%
Joker Millions by Yggdrasil is a classic fruit machine, reminiscent of the first slot machines to grace saloons.
Released in 2015, it underwent some upgrades in 2019, a revamp that gave it updated gameplay that will surely be enjoyed by the many who love the chase of a jackpot.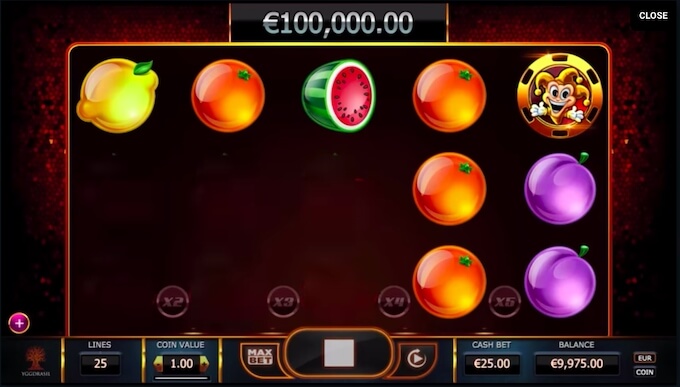 4. Empire Fortune – 94.3%
Another progressive slot by Yggdrasil, Empire Fortune shares its jackpot with Joker Millions.
Just like the name suggests, this 2016 slot is redolent with opulence, jewellery, and treasure.
Which is what you will get if you succeed in landing the jackpot.
5. Hall of Gods – 95.3-95.7%
Hall of Gods is not only one of the most popular slots of all time but it is also one of the highest paying slots out there.
This NetEnt slot has stood the test of time as some would argue that the game is characterized by outdated graphics yet players keep returning to it over and over again.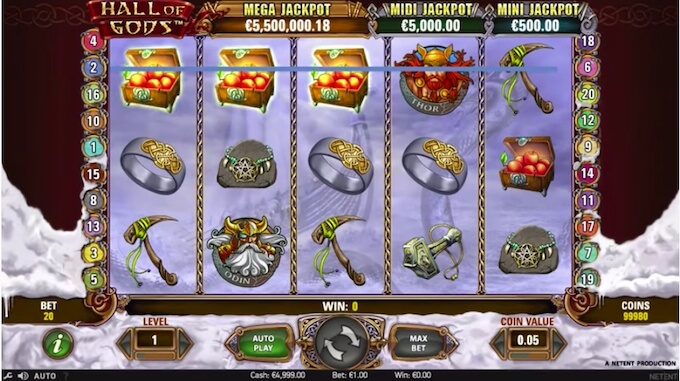 Features of our best payout online casino UK list
Although these slots have some of the best maximum wins possible, there are other factors that affect how much you are likely to win in the long term.
When considered all together, they will give you an idea of the best slots to play.
Any experienced player would agree that it doesn't make sense to keep playing only in the hope of getting the maximum payout.
Since this is not likely to happen soon – what you're looking for is a slot that offers regular and decent-sized payouts which help make up for any losing spins.
Therefore, we also recommend checking out a number of other factors that make up the best payout slots, so you'll find a well-balanced slot that you can enjoy on a regular basis.
1. A high payout
The game payout is the percentage of the money staked that is returned to the players over time following a theoretical number of spins.
This percentage is normally over 94% (you certainly shouldn't play slots with a lower payout!), although generally, most slots advertise payouts of 96% or over.
The best payout slots have a payout of over 96%, which means that over billions of spins, players will win back £96 for every £100 staked.
Of course, this doesn't mean that you cannot lose or win more, since slots are a game of chance; you can win a jackpot after just 2 spins, or lose everything in a couple of rounds if you're not careful!
To learn about the best online slots payout percentage, we suggest you have a look at our guide to slots with high payout here.

2. A good hit frequency
Slot hit rate refers to how often you can expect to land on a winning combination while playing a slot.
Some reviews publish this information to give you an idea of what to expect.
Keep in mind that slots with a high hit rate normally pay out smaller amounts (which may sometimes be smaller than your original stake) to compensate for this payout structure.
Slots with a low hit rate will pay out much less frequently but normally award much bigger prizes.
Hit rate and volatility are therefore interlinked, as slots with a high hit rate will typically be classified as being highly volatile, and vice versa.
3. Different volatility = different rewards
Volatility is a term you'll encounter in all our slot reviews.
Volatility, also known as variance, indicates how often you can expect the slot to pay out, and how big the wins can be.
A slot with low volatility will award players with frequent wins for small or mid-sized stakes, while a slot with high volatility will provide players with much larger wins but much less frequently.
For example, in slots with high volatility, it will be harder to trigger the bonus game, but the rewards when you do activate it will likely be huge and hopefully make up for a previous losing streak.
4. Good-sized payouts
Receiving payouts is, at the end of the day, everyone's ultimate target.
While some slot games might advertise frequent payouts, these do not necessarily mean good-sized wins.
Some slot games have low paying symbols incorporated in the gameplay which when landing in a winning combination pay less than your original bet.
That is why it is so important to choose a slot game whose symbols offer a decent return every time you land a win.
How to find the best payout online slots UK
Now that we've covered the factors that affect how slot wins are paid out, it's time to give you a few tips on choosing the highest payout online slots.
1. Choose a slot with a payout of over 96%.
This is to ensure that the game is programmed to pay back a decent amount.
The best online slots payout percentage would be well over 97%.
2. Choose a game with a free spins round
Once you activate these free spins, you'll almost be guaranteed a profit, given that you don't have to stake anything to win.
However, some of the best payout slots are those where free spins come with extra features, such as extra wilds, sticky wilds or multipliers.
This will ensure that you'll win big from this round, especially if there's a multiplier involved!
3. Progressive jackpot slots have higher top prizes but may pay out less frequently
This will offer lower odds of winning overall.
If you're after smaller but regular wins to maintain your bankroll, maybe it's best to go for low to medium volatility slots or for progressive slots that payout decent amounts besides the jackpot.
4. Be cautious of video slots based on popular movies, or those featuring flashy, captivating videos
These tend to be entertaining and will appeal to fans of those movies, but typically pay out less than simpler games.
Check a couple of online game reviews to see what other gamblers think about the slot you're thinking of playing to see if it's worth playing for real money.
5. Look for information about hit rate and bonus frequency
Some slot reviews will share this information, as will tools like Slot Tracker.
Ideally, you're looking for a slot with a decent hit rate so you can play for longer and have a better chance of landing a big win.
Play the slot for free first – this is a great way of determining whether a slot is worth staking real money on and whether it's to your liking.
A lot of highest paying casinos offer this option; all you have to do is choose a slot from their list and click on 'play for fun' or 'play for free'.
As you play, see whether you're happy with how often the slot pays out, as well as what the free spins round has to offer.
Find the best paying slots and win more with our guides!
Although there are factors to consider before choosing a slot, there's no one-size-fits-all formula when it comes to finding the best slots to play.
It all depends on how much risk you're prepared to take (in which case if you like risking for a chance of winning big, you should go for a high volatility slot), as well as on your personal preferences and the level of entertainment you're after.
For a few tips on the hottest slots at the moment, we suggest you have a look at our article about the best new online slots.
In the end, it's important to enjoy playing a slot game, and not to play simply for the sake of winning.
And the good news is, there's plenty of entertainment to be had from online slots today!
You'll find differently-themed slots, some of them packed with bonus features, as well as simpler, online fruit machines to remind you of the traditional land-based slots.
View our UK best payout casino list to find out where it's best to play them at the moment and to start enjoying thousands of video slots today, coupled with some good online slot offers!
Frequently asked questions
As more games are introduced every week, the list for top payout slots is ever changing. Read our complete guide for the most lucrative slots currently at UK best payout casinos here.
There are several factors to consider when looking for a best payout slot online, including payout, volatility, unique features, and top multipliers.
To find the richest UK games around, explore our guide on highest paying casino sites.
Check our complete guide for more details on the best paying casino sites.