The value of managing our bankroll
Gambling at UK casino sites comes with both rewards and obvious risks. However, managing your bankroll is a smart way to avoid burning through funds quickly while spinning the reels on slots or enjoying a good table game.
By planning and setting up a budget, you will cut down on unnecessary time spent playing, as well as unnecessary losses. Furthermore, it is a way for you to determine what games are suitable for you to play, as playing on a whim is typically very costly.
Most importantly, being on top of your budget while playing at casino sites will have your pockets thanking you for it later.
Let's define what a bankroll is
The term bankroll in the online casino world is normally a reference to money players have set aside that intend to spend on their gameplay sessions at casino sites.
If you have set aside £100 to spend on slots, you wouldn't want to start your bets at £25 per spin as that's a sure-fire way to run through your bankroll rather quickly.
Most of us are aware that gameplay, while entertaining and fun, can have detrimental effects on individuals if time and money spent on games aren't managed properly.
Taking care of our bankroll = more fun, for longer, and safer!
It may be fairly obvious that a bankroll well-managed equates to fun for longer periods of time. But sometimes even this fact goes out the window when a person is extremely invested in playing games.
To successfully manage your bankroll, it is important that you decide on what you are willing to spend or lose and to stick to it; preferably money that suits both your income and your lifestyle.
Remember that this should be nothing more than entertainment, and you shouldn't go in with a mindset of making gambling your daytime job, as gambling is not the best way to earn money.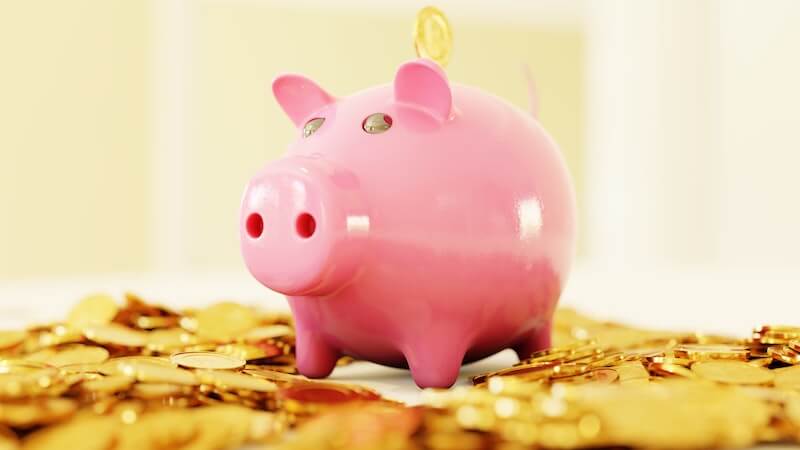 9 Essential tips for how to manage your money at a casino site
1. Gamble the money you can afford to lose
We can't stress enough how important it is to only gamble money you can afford to lose.
Going in with the idea that you might likely lose money is the best approach, so make sure you have money set aside that you can bear losing.
It may seem like a no-brainer, but it's fairly easy to get carried away in an addictive game session.
You wouldn't want to gamble away £300 if your rent is due and what you've gambled is meant to pay half of it.
2. Set a Spending Limit
There are a number of online casinos that offer settings, like self-exclusion, to help players manage their time and funds, and these can usually be accessed from within your account. Here, you should be able to set a limit to how much money you would like to spend on gameplay sessions.
Setting a spending limit will stop you from going over your initial budget.
3. Use casino bonuses and free spins
There are plenty of UK casino sites that offer casino bonuses. SpinYoo, 21.co.uk, and a host of other operators that you can find in our list of the best online casinos, usually offer generous bonuses that can be spent on a good chunk of their slots and table games, and that will most likely help you save a little in the long run.
These offers are there for your benefit, so make sure to take advantage of them!
4. Don't spend everything in one go
While the objective behind playing at any UK casino site is to win, it is important to remember not to make any decisions that will cause you to go through your bankroll faster than intended.
Many new UK casino players find themselves falling into the newbie trap by getting overly excited and placing high bets on various table games or gambling large amounts away on casino slots. Before they know it, they're all out of pennies.
This is a mistake you would want to avoid at all costs. Make sure to play games that allow you to gradually spend your money over longer periods of time.
5. Find the highest-paying games
To make sure you are profiting from your gameplay sessions, you want to go for slots that have high RTPs or table games with low House Edges, for example.
Browse our casino page for the highest-paying slots on the UK market to find a fun slot with great payout potential.
6. Bank your profits mid-way
It's important to withdraw your profits along the way, so you won't be tempted to spend them on more game rounds, otherwise, you may end up burning through those funds as well.
7. Use e-wallets
E-wallets have become increasingly popular over time, and for a very good reason.
It's fairly easy to open up an e-wallet account, and they offer a way for casino players to keep their gambling money separate from their personal bank accounts.
Bear in mind that although e-wallets are a smart option to use when gambling at casino sites, e-wallet players aren't offered bonuses as often as players using more traditional payment methods, like Visa or Mastercard.
8. Stay strong and control your emotions
A lot of us are natural-born competitors or emotional players, and it's extremely easy to get carried away when playing a game that is supposed to be harmful. Therefore, it's important to not play with your emotions, but rather with logic, and to know exactly when it is time to stop playing and take a break.
If you are looking for tips on how to set healthy time and spending limits at casino sites, our Responsible Gaming page will provide you with some useful tips that you can apply to almost any game session online.
9. Stop at the right moment
As mentioned, many casino sites offer settings to help you better manage your playing habits and to help you stop at the right moment, however, there are those who may get dangerously immersed in gameplay and who may need a little more help outside of the options available at online casinos.
If you find that this applies to you, here are some support groups for you to have a look at:
Conclusion
Playing at casino sites can be both a fun and overwhelming experience all at the same time, but keeping tabs on your bankroll is one way to ensure that you're always in control of your gameplay at any casino site.
With our 9 useful tips, you should be well on your way to having a healthier relationship with your bankroll, come what may.
Frequently asked questions
A bankroll is a safe way to make sure you are always aware of how much you are spending at any casino so you are less likely to exceed that limit.
Follow our 9 steps listed on the page above to get an idea of the best ways to manage your bankroll.
Having a bankroll will prevent you from exceeding spending limits and save you from overspending at casino sites, nevertheless, it will not guarantee your protection against potential losses.