Decide on the budget and stick with it
Before you start playing, you need to have a good look at your overall financial status and see how much you can afford to play with. But the actual question here is "What can I afford to lose if I don't win anything at all?" We are all guilty of thinking that we will win more than we deposit and it does happen to people quite often but not every time. It's not something you can count on for certain, so make sure to cover your bases and never spend money that needs to go towards your bills or food.
Use casino bonuses and free spins
This one seems like a no-brainer, but you'll be surprised how many people ignore this advice and just deposit at the first online casino they find. Here at casinohawks.com we are constantly reviewing the best and most reliable online casinos in the UK to see which ones of them offer their players the biggest welcome bonuses on their first deposits as well as monthly or weekly reload bonuses. It's important to find one, two or three casinos that give you the juiciest casino bonuses for your deposit amount, which can go to even a 400% matching bonus, so don't dismiss these offers. You can also get tens and even hundreds of free spins for casino games, which let you play for free but win real money.
Don't spend everything in one go
Once you know your budget – let's say it's £300 – you can deposit it at a decent and generous casino, get your bonus and start playing. What we always recommend though, is to spread your money over time. If you're reading this article, the chances are that you love playing casino games online not only because of the possibility of winning but for the pure thrill and pleasure of it. But let's spread the pleasure over a few days or weeks. You can be luckier one day or the other, and with the games of skill on some days you just feel sharper when making you decisions.
Find the highest-paying games
As you probably know, all the casino games have the house edge or the opposite of it, return to player percentage. Let's say, Book of Ra Deluxe slot has an RTP of 94.26% while the Robin Hood Shifting Riches slot has an RTP of 96.8%. That's 2.54% difference, which in reality is a lot. We're not saying that Book of Ra is not worth playing, but if you are concerned about your return, you should check these percentage prior to playing. Some games of skill like Craps or Three Card Poker have a very low house edge, so giving them a go can also be beneficial for your bankroll.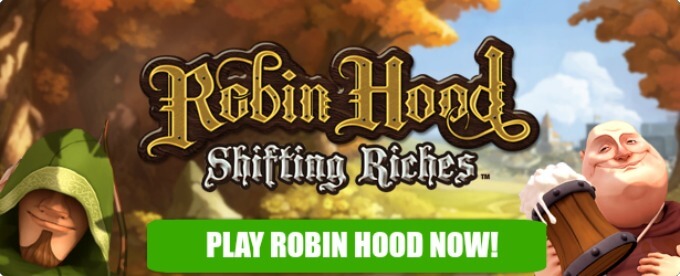 Separate winning and deposits
When you're lucky enough and with your £150 deposit you managed to win an equal or higher amount, then make an immediate withdrawal of the initial deposit and now start playing with your winnings. Yes, you might have to wager them but still, this lowers your risk of the overall casino losses dramatically and helps you to have a truly intelligent bankroll strategy.
Use e-wallets
To help you better manage your casino spending and budgeting, we suggest opening a separate account with one of the e-wallets like Skrill, Neteller or Paysafe card which are completely separate from all of your other financial accounts. This will make it much easier for you to control your spending and not waste too much money.

Stay strong and control your emotions
You need to acquire a strategy of an appropriate behaviour during the winning and losing streaks. In general, it's suggested not to increase your bets during losses in order to chase them and win money back. On the other hand, if you have a proper winning streak you can afford to increase the bets slightly to take advantage of the situation. Find out what works for you and stick with it without losing your cool – that's probably the best piece of advice out there even though it takes time and practice to master and control.
Stop at the right moment
It's hard to stop when you're winning, and it's even harder to stop when you're winning a lot but without setting yourself certain limits for the time, money, loses and wins or just getting out of the game at the right moment, you will never achieve a well-managed casino bankroll. We hope that our tips were helpful and you'll be able to use some of them to improve your casino bankroll management skills.