Top 10 Best Live Dealer Poker Casinos
One of the best ways to improve your gambling experience in this exciting card game is to play at reputable live poker casinos. The good news is that the UK is home to multiple licensed sites that offer fair live dealer poker games, as you can check in our online casino reviews. Stick with us to learn the best casinos to play live poker:
What makes a live dealer casino the best?
Given the immense popularity of poker, many online casinos offer a wide variety of poker live stream games. This can make it harder to choose the top live poker casino. Don't worry; we've got you. Here are a few tips that can easily help you find the casinos to play live poker in the UK:
Different variants available
Poker is one of the most diverse live casino games around, with dozens of variants available. Even though the basic rules are similar, the gameplay can drastically change. For this reason, it's important to have multiple live dealer poker variants on the same site, as you can easily choose a game that matches your playing style.
Therefore, you should always take a look at the live casino section before registering at a live poker casino. Although there are many variants available, some of our favourites include Three Card Poker, Caribbean Stud Poker, and Ultimate Texas Hold'Em Poker. Check out our live dealer poker variants page to find more games.
Payouts ratio
One of the aspects where live poker games vary the most are the payouts. Since they have different mechanics, not all games have the same payout percentage. It's worth noting that some games have a lower house edge, which may result in fewer losses over time. Poker live stream games also feature various side bets with higher payouts.
We recommend taking your time studying the payouts before signing up at live poker casinos. Our payouts page offers in-depth information about all major live dealer poker variants.
Bonus & offers available
Unless you're a VIP, you won't have access to bonuses and promotions at a traditional casino. However, the reality is different when you play poker live online. Many live poker casinos will offer potentially generous bonuses and offers to new players to stay ahead of the competitors.
The most commonly available offers include deposit match bonuses. These rewards are given out to players after they sign up for an account and place a qualifying deposit. We offer an extensive page that contains all the bonuses available at live poker casinos in the UK.
What Are Live Dealer Poker Games?
Live dealer poker is a term used to describe live casino games of poker. Contrary to traditional variants where players face each other, the primary goal of live poker is to beat the dealer. These games are also different from classic non-live poker tables regarding game mechanics, bets, and payouts. Check out our full comparison below:
Differences between live dealer poker and online poker games
Live dealer poker games are actually very different to non-live poker tables. The major difference is the house edge. In traditional poker, the house doesn't have an edge, as it doesn't participate in the game. However, in poker live stream games, players go against the dealer, which means there's a house edge.
Live poker has a house edge because most rules state the dealer must qualify by having at least one type of card, such as a high card or a pair. If the dealer doesn't qualify, the round ends and the bets are returned to players.
Most games available at a live poker casino have an ante bet, which also contributes to the house edge. An ante is a forced bet all players must place before joining the round. In some variants, they also need to place an additional ante to stay in the game.
Another difference between live dealer poker and non-live games is the side bets. These are optional bets players can place at any given time. They usually have higher payouts compared to other traditional wagers.
How To Play Live Dealer Poker
Unlike live craps or blackjack, you'll need to take your time to learn how to play live poker, as some rules can be very different from what you're used to. Luckily, there are a few things you can do that may help you improve your odds, such as reading the rules and looking into live poker strategies.
We've compiled a guide that walks you through the basic aspects and strategies used in live dealer poker. Have a look:
Strategies for live dealer poker
Unlike classic poker, live dealer poker strategies are used to lower the house edge. This can help you decrease your losses in the long run, especially when you pair it with a bankroll management strategy.
Take Casino Hold'Em, for instance. In this variant, you should always call if you have a pair or better, an Ace or King high, or a Queen or Jack high if the table isn't suited. Additionally, you should only try to go for a flush or a straight if you're one card away.
Other games, such as Ultimate Texas Hold'Em, have different strategies. Here, you should raise four times during the first round if you have an Ace high, a suited King high, or a pair of threes or better. The optimal strategy also requires assessing the table after every round, changing your bets accordingly.
Basic poker rules
Every live dealer poker game has a few things in common. For example, players can either raise, call, or fold.
A raise means increasing your bet over the maximum amount. When you call, you equal the maximum bet on the table. A fold means discarding your cards for the current round The hand rankings in live poker are usually the same as classic poker games, with a high card being the lowest-ranked hand and a royal flush being the highest-ranked.
Advanced Live Poker Tips
Here are a few factors you should look out for when you play poker live:
Take your time to find a suitable poker variant
Not all poker live stream games are the same. Therefore, it's crucial to try different options until you find one that matches your playing style. You should also go for variants with the lowest house edge.
Know which bets have the lowest house edge
The bets you make in live poker can affect the house edge. To improve your odds, we recommend going for bets with the lowest house edge. These include the ante bet in Ultimate Texas Hold'Em and the pair plus bet in Three Card Poker, to name a couple.
Avoid side bets
Side bets are the perfect example of high-risk, high-reward wagers. To maximise your odds, we recommend avoiding these bets altogether.
Best Live Poker Providers in the UK
After signing up at a live poker casino, you'll likely find several games from different iGaming providers. Learn about the best developers available in the United Kingdom before you play poker live:
Evolution

Most live poker casinos feature Evolution games. This award-winning provider's portfolio offers many innovative games, such as Texas Hold'Em Bonus Poker, 2 Hand Casino Hold'Em, and Three Card Poker.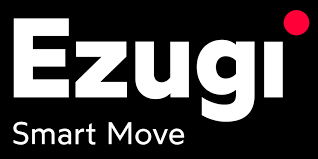 Ezugi
Ezugi is one of the latest providers in the world of live poker casinos. Currently, it offers an exciting live poker game called Casino Hold'Em.
Playtech

Playtech is a reputable provider known for its immersive live casino games. One of the best live dealer poker games by this provider is Casino Hold'Em.
Are You Ready For The Best Live Poker Games?
Live poker offers unmatched action compared to classic non-live versions. Even though they have a house edge, the additional rules and different payouts make these games highly exciting. Fortunately, there are many strategies that can teach you how to play live poker and potentially improve your experience. Now that you know where to play live poker, go ahead and sign up for an account and claim a bonus.
Frequently asked questions
Live poker games are known for their wide betting ranges. You'll find tables suited to any budget, whether you're a beginner or a seasoned professional.
Yes. Live poker games are developed by trustworthy providers that are regularly tested by independent auditors.
It depends on the casino. However, many live poker casinos have started to offer exclusive promotions for live casino games, including poker.
The payout percentage of live poker varies according to the best you make and the strategies you use. The game with the lowest house edge is Ultimate Texas Hold'Em – 0.53% if you play with an optimal strategy.