Best 10 Live Blackjack Casinos
Want to start playing live blackjack, yet can't decide on the right online casino? Don't worry, just check our list below. These are our top recommended online casinos for live blackjack – or any other casino game for that matter – and joining any of them will get you a tasty bonus or two. Isn't that great?
What Makes a Live Dealer Casino the Best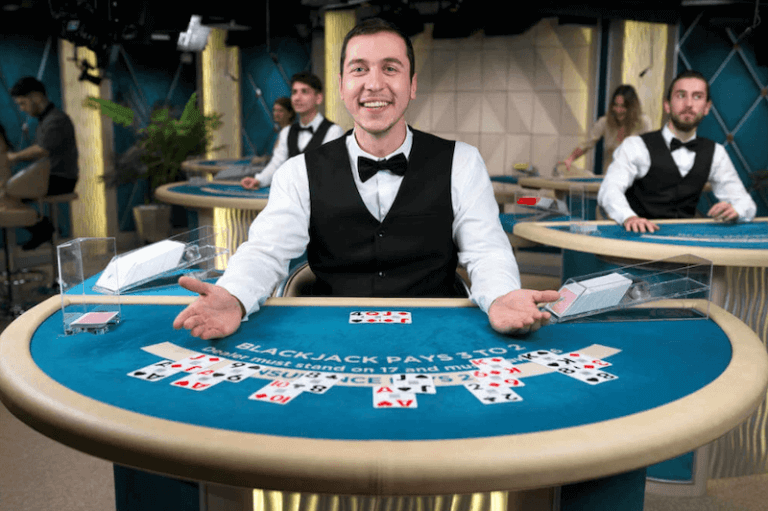 What makes a truly great live casino? That is based on quite a few factors. Reaching such a conclusion on any online casino is difficult when one considers the number of sites offering live blackjack games, but we sort out the best from the merely good by following these criteria:
Different Variants Available
What variation of blackjack do you want to play? American, European, or maybe Vegas Strip? Having a range of blackjack games to suit the tastes of most, if not all, players makes a casino one that is well worth checking out.
Overall Good Payouts Ratio
How much money do you stand to lose while playing at an online casino? This is calculated by using the payout rate, which is the percentage of how much of their wagers a player stands to get back while betting at an online casino. While this figure will never reach 100% for obvious reasons, and it tends to change from month to month, it's best to play at casinos whose payout rate reaches at least 96%.
Interesting Live Blackjack Bonuses & Offers
This is perhaps the most difficult of factors to figure out, as most casinos tend to focus their bonus offers on slots and, perhaps, casino games as a whole. Still, it's worth checking out if a casino has an offer that covers live blackjack or, failing that, all different types of live casino games.
What is a Live Blackjack Game?
The concept of live blackjack is easy to understand – it's online blackjack, only with real cards dealt out by a professional croupier, as opposed to virtual cards handled by a random number generator (RNG). It all happens thanks to the magic of video streaming, which even lets you chat with the croupier and other players as you place your bets.
Differences Between Live Blackjack and Online Blackjack
First off, we'll mention the main similarity between live and online blackjack; namely, at the end of the day, you're playing the same game, with the same rules. That said, live blackjack is streamed from a real-life location (either a studio or an actual casino) with a flesh-and-blood croupier shuffling and dealing the cards, whereas online blackjack has an RNG dealing virtual cards.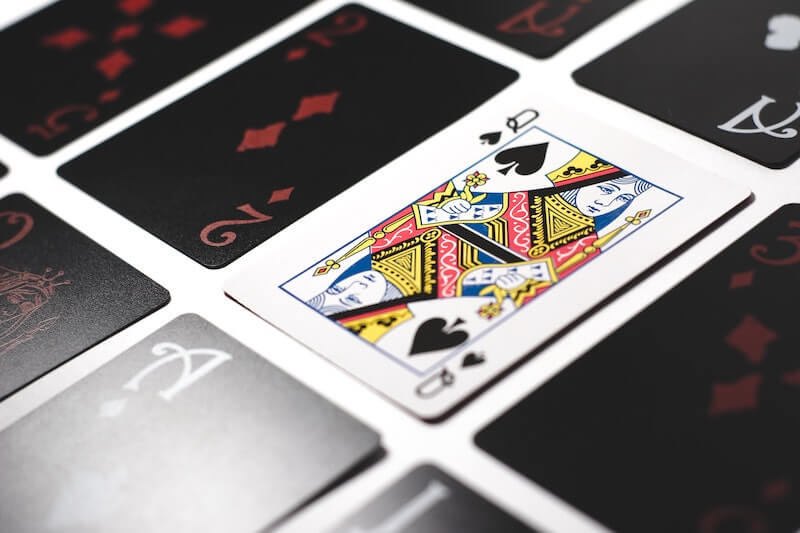 Side Bets, the Way to Spice Up Your Blackjack Game!
While blackjack is a perfectly fun game as it is, live blackjack allows you to spice up the experience just that little bit more through the addition of side bets. The availability of these depends on your choice of game, but these allow you to place a number of additional bets aside from the main action. The odds and payouts of these bets vary according to the game in question, but some of them can lead to a big win! Here are our favourite live blackjack side bets:
21+3: The outcome of the player's first two cards and the dealer's up card will be either a Flush, Straight, Three-of-a-Kind or Straight Flush.
Flush: Three cards of the same suit.
Straight: Three cards in a sequence.
Three-of-a-Kind: The three cards are of the same rank, regardless of suit or colour.
Straight Flush: Three cards in numerical order and of identical suits.
Perfect Pair: The first two cards dealt to the player are of the same suit and value.
Mixed Pair: The first two cards dealt to the player are of different colours (red and black).
Coloured Perfect Pair: The first two cards dealt to the player are of the same colour but different suits.
Insurance: A side bet that protects the player from getting blackjack. However, this is only available if the player's up-card is an ace.
Are All Live Blackjack Variants Worthy to Play in the Live Mode?
Whether or not a live blackjack variant is worth playing depends on your tastes and the payout potential of your choice of variant. Blackjack, whether it is online or live, is actually one of the casino games with the best odds, as its house edge clocks somewhere between 0.5% and 1%, depending on the number of card decks the blackjack variant uses. Here is an illustration of how the number of decks affects the house edge:

How to Play Live Blackjack?
Like online blackjack, a round of live blackjack is divided in 5 simple stages. These are as follows:
Each player places their bet and any side bets.
The croupier shuffles the cards.
The croupier deals 1 card to each player in the upright position and 1 card in the upright position to themselves.
The croupier deals another card in the upright position to each player and a card in the downright position to themselves. This means the croupier will have 1 card face up and another face down.
If a player's first 2 cards are an Ace and a 10-card then they are first-time lucky, since this hand equates exactly to 21 and they are the winner. If both dealer and player get 21 then this is a tie, and the player gets the amount wagered back.
Basic Rules Summary
Live blackjack follows the same rules as regular online blackjack, meaning the goal remains that of getting as close to the value of 21 with the cards in your hand without going over (or bust), in which case the dealer wins regardless of their hand. Each card has the same value as that of the number it holds, with exception of the face cards which have a value of 10 and the Ace, which is worth either 11 or 1. Check the table below for the values of the cards in a game of blackjack:
| Card | Value |
| --- | --- |
| 2 | 2 |
| 3 | 3 |
| 4 | 4 |
| 5 | 5 |
| 6 | 6 |
| 7 | 7 |
| 8 | 8 |
| 9 | 9 |
| 10 | 10 |
| J | 10 |
| Q | 10 |
| K | 10 |
| A | 1 or 11 |
Live Blackjack Strategies
Thinking about the strategy to use while playing blackjack? Check this out – once you're dealt two cards you can "Double Down," meaning you can double your bet and you receive an additional card in order to determine the winner. This option is advised when your hand has a better value or if the cards in your hand are higher than the croupier's. If your first two cards have the same value you can "split" your hand into two individual hands. It's best to do this if you are dealt two Aces, as this doubles your chances of beating the dealer, but if you don't split then each card gets its own value by default, usually 1 and 11.
Surrender – when you decide to give up your hand in order to keep half of your original bet – is a good option in case the dealer has a higher value hand than yours. Meanwhile the Soft 17 kicks in if a hand is worth 17 but includes an Ace, since this is counted as either 1 or 11. Dealers have to stand on Soft 17 (or higher) or hit, but can only stand on Hard 17 or more. Make sure to check if the game you're playing has the Soft 17 rule in place. This is easy to do since it is always written on the table close to the odds.
This table shows some examples of when it's best to either Hit or Stand: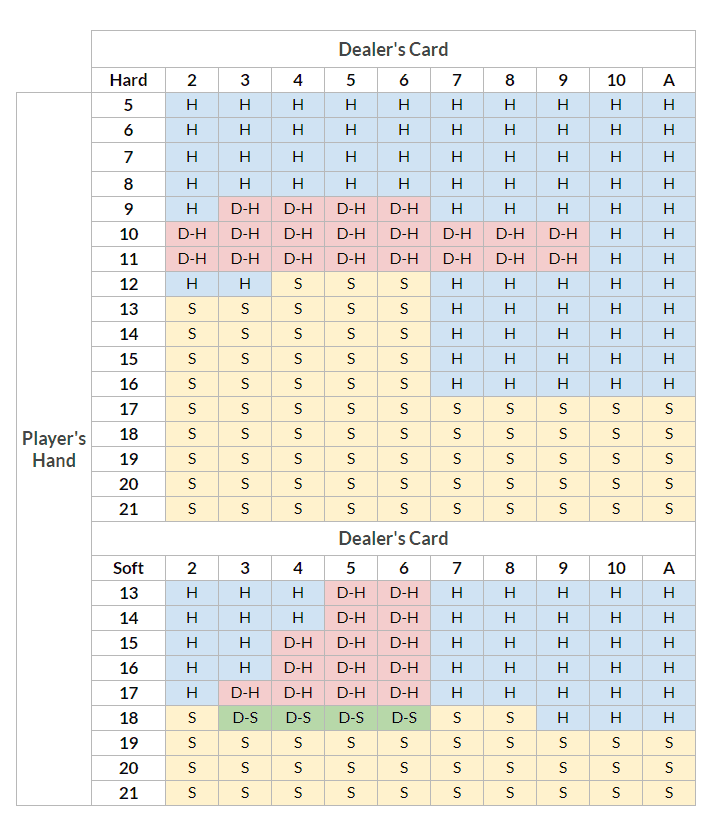 Advanced Live Blackjack Tips – Beat the Dealer
Once you get more than a few games of blackjack under your belt you can start considering using advanced blackjack strategies. These are exactly what they sound like, being more in-depth and covering themes you might have heard about, such as card counting and shuffle strategies.
What is card counting?
In a few words, card counting involves keeping track of all cards dealt during a game of blackjack in order to make a calculated guess as to what card comes next and, as a result, beating the dealer. There are several systems for counting cards, such as Zen (add 1 point for all 2s, 3s, and 7s, 2 points for all 4s, 5s, and 6s, take away 2 points for all 10s, take away a point for each Ace and ignore any other card, divide the number by the number of decks present in the shoe) or Hi-Lo (add points to cards between 2 and 6, subtract from cards with values 7 through 9, subtracting from any other card). However, as you might expect, card counting is not exactly admired by many casinos!
What about shuffling strategies?
Shuffle strategies tie into card counting. Essentially the player follows how many times the cards are shuffled in order to keep track of specific cards and, at least in theory, predict their location on the table. However, a lot of live blackjack games have their shuffling done by a machine in order to cut the time wasted on shuffling and make card counting more difficult! This is combined with the fact that the house edge is higher the more decks are used, while the continuous shuffling allowed by the machine further reduces your odds.
Dealer Tells
A "tell" is any nonverbal clue that gives you a hint as to what card your opponent is holding. Since live blackjack employs a live croupier or dealer, you can get to pay attention to their behaviour as they look at their hole card, allowing you to adjust your strategy accordingly! This is something that cannot be done with online blackjack, where all dealing is handled automatically by a random number generator (RNG).
Top Live Blackjack Providers in the UK
1. Playtech

A veteran of the live casino industry, Playtech has a full suite of interesting live baccarat options for you to play. Blackjack 7 Seat has up to seven players on the same table together with the croupier, creating an immersive multiplayer experience, while Blackjack Squeeze cranks up the tension with multiple camera angles of the croupier dramatically revealing the cards. Want to feel like you're playing at a truly high-class casino? Then VIP Blackjack, with its highly-trained croupiers and 7 players per table is the game for you!
2. Evolution Gaming

Evolution Gaming is another well-known name – and one that offers a variety of live blackjack games found at all major online casinos. Evolution's Live Blackjack is streamed from a studio designed after the best Macau casinos, while Salon Privé is a VIP experience aimed at the high rollers complete with a VIP Room Manager. Enjoy an immersive experience with Multi-Camera Blackjack, or the 15+ camera angles of the tense Live Blackjack. Fans of Lightning Roulette should try Lightning Blackjack, which adds random multipliers to the cards.
3. Authentic Gaming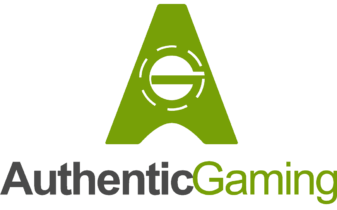 A live dealer game developer that streams from real casinos, Authentic Gaming offers both regular live blackjack and an interesting variant called MultiBet Blackjack. This version of the game allows you to play two different versions using the same interface – the classic where the Banker takes a 5% commission if their hand wins, or a No Commission option that pays 50% on Banker wins of six. It also adds 14 optional side bets, such as Player/Banker Pair, Perfect Pairs and Big/Small.
Get to 21 with Live Blackjack!
Live Blackjack combines the convenience and comfort of online gameplay with the thrills of an actual casino – a true case of the best of two worlds! The addition of an actual croupier and additional players bring a lot to the experience, while playing Live Blackjack titles at the best online casinos will ensure that your gameplay is as safe as it is exciting. Make sure to keep following CasinoHawks if you want to learn more about live blackjack and everything else the world of online casino has to offer!
Frequently asked questions
Live Blackjack is a version of online blackjack that is streamed from a physical location, usually either a studio or a casino. An actual croupier deals the cards in real-time and interacts with the players and, depending on the game, you can even chat with other players.
Right here at CasinoHawks! Check out our list of the top Live blackjack online casinos in this article, and make sure to check the rest of our site to find the best casinos and bonuses you can get your hands on.
If you're playing at a licensed casino the answer to this question is a resounding no. Licensed casinos need to go through the stringent requirements of the UK Gambling Commission (UKGC), which ensure the fairness and trustworthiness of the casinos and the games they provide.
A lot of the time online casinos will not let you play live games, including blackjack, for free. That said some do, so do keep on checking. If you're a member of a casino you can also be an onlooker and follow the action as it is being streamed, thus giving you a feel of how the game plays.
The odds of live blackjack are the same as those of regular blackjack. In the end of the day, blackjack is a game of chance that is based entirely on the cards you get from the dealer, and casinos are obliged to ensure that the cards dealt out, either by a croupier or a random number generator (RNG), are fair and wholly random.
Author
Casino Analyst
While a relative newcomer to the online gaming space, Marco counts on over a decade of experience as a technology journalist in order to bring readers the best and latest from the world of casino.