Best 10 Live Roulette Casinos
Want to start playing live roulette online but can't decide where? That's why we have our guide! These are the 10 casinos that, in our opinion, are among the best when it comes to live roulette, as well as any other online casino games that might up to your liking:
What Makes a Live Casino the Best

There are lot of factors that make a live casino great – and choosing one is made even more difficult by the number of online casinos out there offering live roulette games. But don't worry, we've laid out what we look for when sorting out the great UK casinos from those which are merely good enough:
Different Variations Available
It's well known that there are three main variants of roulette – European, American and French. But that's not all of them! Those of you wanting a more exotic take on the casino classic can check out the diminutive wheel of the aptly named Mini Roulette, play multiple games of roulette simultaneously with Multi-Wheel Roulette or check out the flashy likes of Lightning Roulette, among many others.
Overall Good Payouts Ratio
A casino arguably lives or dies on the payout. It, perhaps obviously, needs to make a profit, but players won't return if they never get themselves a win. Keep in mind that different variations on roulette have a different payout percentage. For instance, European Roulette features a house edge of 2.7%, while the American variation's house edge clocks at 5.25%. So make sure to read up on your game's payout potential before signing up at a live roulette casino!
Interesting Live Roulette Bonuses & Offers
Online casino bonuses specific to live roulette games are rare compared to slots or live poker, but they are out there. That said, keep in mind that you can generally use welcome bonuses on any of the games a casino has to offer, including live roulette.
What is a Live Roulette Game?
In a few words, Live Roulette is a version of the classic wheel-spinning game that is streamed directly to your screen. In fact, a lot of times these games are streamed from an actual brick and mortar casino! As a rule, live roulette games have a croupier spin a physical wheel – with one exception being Speed Roulette games that replace the croupier with a a machine in the name of speedier rounds. In any case, you place your bets before the croupier spins the wheel. Pick your numbers right to get a payout, while the wrong numbers mean your bet will be subtracted from your bankroll. Simple, right?
Differences Between Live Roulette and Online Roulette
You might as what's the difference between Live and Online Roulette? The answer lies in where the game is based. A Live Roulette game takes place in an actual location, with a real croupier spinning a physical wheel. Online Roulette, on the other hand, takes place virtually with the outcome of the spinning wheel determined by a Random Number Generator (RNG). The RNGs used by licensed casino sites and game developers regularly audited by independent firms such as eCOGRA and iTechLabs to ensure their results are completely random and consisted with the expected rate of return.
Are the Bets in Live Roulette the Same as the Online Version?
The bets found in both Live and Online Roulette games are identical these games are based on the same wheels and rules. Your game's interface should display all of the available bets, which include the familiar inside and outside bets.
European and French tables also have call bets, which are known as the Neighbours of Zero, Thirds of the Wheel, the Orphans and Zero Game. French roulette also has a pair of exclusive betting options, La Partage (also known as the half-back rule) and En Prison, which allows players who lost due to the ball landing on zero to keep their bet but not make any more winnings on top of it.
Single-zero roulette wheels also have the final bet, where you make a bet on all numbers with the same "final" digit. In addition, novelty versions of roulette like Mini Roulette or Lightning Roulette will include their own special bets, so read up on the rules before you play!
Are All Roulette Variants Good Enough to Play in a Live Version?
The answer to this question is a resounding yes, at least if you feel like enjoying the casino experience from the comfort of your own home. You will be playing together with other betters, and will even be able to interact with the croupier as they flick the ball on the wheel.

As to which live roulette version is best to play, that depends on what you want from the game. European or French roulette are definitely the best when it comes to odds, since the single zero pocket leads to a low house of edge of 2.7%. On the other hand American roulette's house edge stands at 5.26% due to the double zero pockets.
How to Play Live Roulette?
The good news about playing Live Roulette is that it's as easy as any other version of roulette out there, including the one found in traditional brick and mortar casinos. So essentially, you place your bets, wait for the croupier to throw the ball on the spinning wheel, and hope for the best! Still, there's a little bit more to roulette than just that, so let us guide you through how one can play the live version of the game.
Basic Rules Summary
In the end of the day, the objective of roulette, whether it's European, American, French, or any other variant, is to guess in which of the spinning wheel's pockets the ball will land in. You can place a bet on any of the wheel's 37 numbers (38 in the case of the American version), but there are two primary types of bets you can make – inside and outside.
Inside bets are bets placed on the numbers within the roulette wheel, and tend to have lower odds but higher payouts. Inside bets include Straight Up (a wager placed on a single number), Split (wager on two adjacent numbers), Trio (bet placed on three connecting numbers, usually including the 0 pocket on European roulette or the 00 pocket in American roulette) and Corner/Quad (made on the corner connecting four numbers), among others.
Outside bets, on the other hand, are placed on the additional area of the table. These are the best bets for new UK players to play, since they have higher odds if lower payouts. Examples of inside bets include Even/Odd (placed on the 18 even or odd numbers), Red or Black (on the 18 red or black numbers) or High or Low 18 (a bet placed on the numbers from 19 through 36 or the numbers 1 through 18).
If you're playing European roulette at a UK-licensed online casino, you'll also meet what is known as a "called bet." These are a set of four announced bets, which are the Neighbours of Zero (a bet on all 17 numbers close to the zero), Thirds of the Wheel (a bet on the 12 numbers adjacent to the Neighbours of Zero), The Orphans (a wager on all the numbers not covered by the other bets) and Zero Game (a bet on the seven numbers close to the zero).
Finally, there's also… the Final Bet. This wager has the player bet on all numbers sharing the same last digit. Say you make a final 5 bet; this means you're betting an all numbers on the wheel ending with a 5, namely 5, 15, 25 and 35.
Live Roulette Strategies
Different versions of roulette require specific strategies, so make sure to keep these in mind while you play your choice of game.
Best Strategy for Live American Roulette
Live American Roulette has the highest house edge of all roulette variants at 5.26%, thanks to its two zero pockets, the 0 and 00. This means there is one bet you should avoid, and this is the five-number bet. This has you bet on the 0, 00, 1, 2 and 3 pockets, and comes with a house edge of no less than 7.89%!
Best Strategy for Live European Roulette
European roulette has a lower house edge of 2.7% compared to the American equivalent, and as a result sticking to Outside bets could prove better for your bankroll. These are low volatility bets such as Red/Black, Odd/Even and High/Low, which have higher odds of winning (if smaller payouts). The Martingale strategy – where you double your wager after each loss – might help, but do keep in mind this strategy requires an essentially infinite bankroll, so do play responsibly and set your limits.
Best Strategy for Live French Roulette
French roulette is called as such because it has a unique rule where you can get half your bet back. Known as La Partage or the half-back rule, you can get half your bet back if the ball lands on the zero pocket when you make an Outside bet. French roulette uses a European-style wheel with a single zero pocket, so it's probably best to stick with the low volatility Outside bets while playing this variant.
Advanced Live Roulette Tips
Here are a few more things you should consider when playing live roulette online:
1. Learn how to calculate the odds!
Each type of bet you can make when playing live roulette, be it American, European or any other variant, has its specific odds. You can calculate these odds using this formula – divide the number 36 by the number of squares your bet covers on the table, then subtract 1 from the total. This way, a single number bet has the odds 35:1 (36 division by 1, minus 1), while tose of an even bet are 1:1 (36 division by 18, minus 1).
2. Ignore the "What's Due" number prompts
Many live roulette games have a "What's Due" prompt on top of the screen that suggests the number that's set to land next. You can safely ignore this – roulette is a wholly random game, be it live, online or in a brick and mortar casino, and as such, the numbers never land in a sequence.
3. Experiment with combination bets
This one is for the high rollers. If you have the bankroll, you can take bigger risks by combining different bets available for a chance at a potentially bigger reward. If you can't afford it, however, smaller bets might allow you to play for longer!
Top Live Roulette Providers in the UK
Which companies are behind the best live roulette games found in UK online casinos? Glad you asked – we have the top 3 companies you should keep an eye out for right here!

1. Evolution
Most casinos offer live games from Evolution for good reason – it's one of the masters of the form. Evolution offers live roulette tables in forms ranging from the classic European, American and French variations to the multiple camera views and 200 FPS footage of Immersive Roulette. They also offer Auto Roulette, a live game that replaces the croupier with a full-automated wheel that basically plays itself!

2. Playtech
Another veteran in the live casino game, Playtech has a full set of live roulette titles for you to enjoy. Most of these are streamed directly from the company's studio in Riga, Latvia. Check out Live Quantum Roulette for something different – a game based on European rules where random numbers can mulitipliers with each spin of the wheel!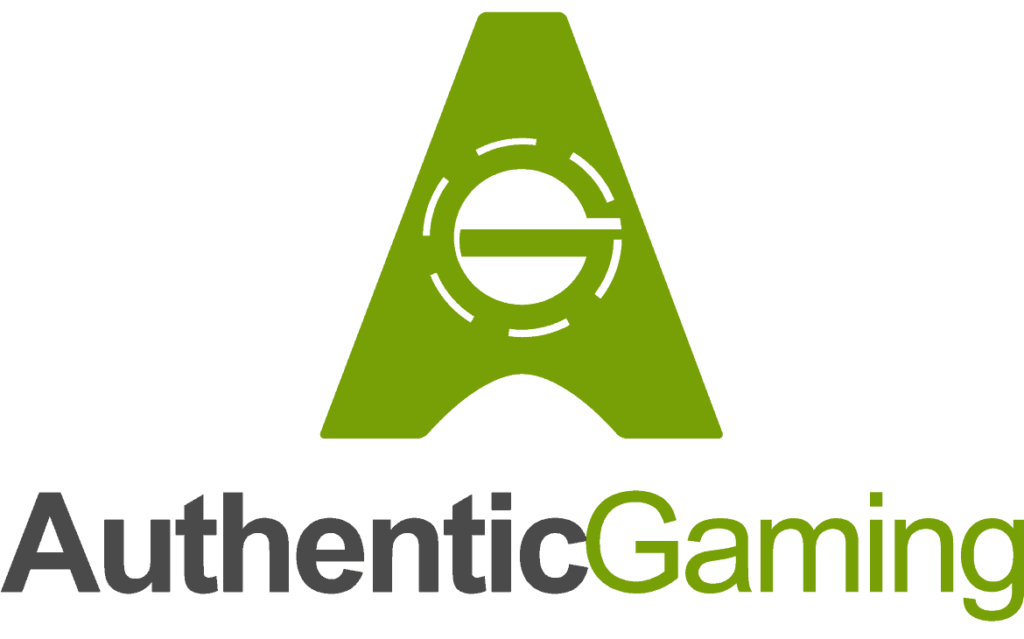 Authentic Gaming
Authentic Gaming is a well-known supplier of live casino titles with a slogan that claims "It's not realistic, it's real." Its live roulette offering includes American and European variants, plus special versions such as Live Roulette Superior, a live French roulette game run by no less than four croupiers aimed at high rollers.
Spin the Live Roulette Wheel today!
Live roulette is the closest you can get to the classic casino feeling without leaving the comfort of your living room! Sure, one might argue that random nature of the game means a virtual wheel is the same as a real one, but the addition of a croupier in an actual studio or casino adds a lot to the experience – and in the end of the day, isn't that good reason why we play these games? So check out a live roulette game at any of our listed casinos (and get yourself a bonus while you're at it) today!
Frequently asked questions
Yes! Online live roulette brings the casino experience whenever and wherever you are. The game is further enhanced through features such as Autoplay, chat, and full statistics of how your bets are going.
Check the selection of recommended licensed UK casinos right here at CasinoHawks to find the best place to play live online roulette.
No, they are not. Online roulette games are not fixed since, first off, the casinos make their money through the house edge. Second, licensed online casinos and game providers are regularly audited to ensure their games are fair and their outcomes fully random.
First, always keep in mind that roulette is a wholly random game. That said the Fibonacci strategy - where the next number you bet on the is sum of the previous two - is said to be one of the safest, with the potential of bringing some wins.
Author
Casino Analyst
While a relative newcomer to the online gaming space, Marco counts on over a decade of experience as a technology journalist in order to bring readers the best and latest from the world of casino.