Casinos are in business to make money, and they do this quite well. There are several top UK online casinos, some of which offers players a great selection of games and promotions. However, players should always remember that online casino have solid plans and strategies in place to ensure their business' profitability.
What Is a House Edge?
House edge is also referred to as the house advantage. The simplest explanation of a casino house edge is that the house or casino will always have better odds of winning than you, the player.
Every casino game is developed with a slight edge to shift the game's odds in the house's favour. The house edge is usually a very small percentage, but it lowers the chances of big wins and payouts across all of its games and makes sure that the casino receives more than it pays out in the long term.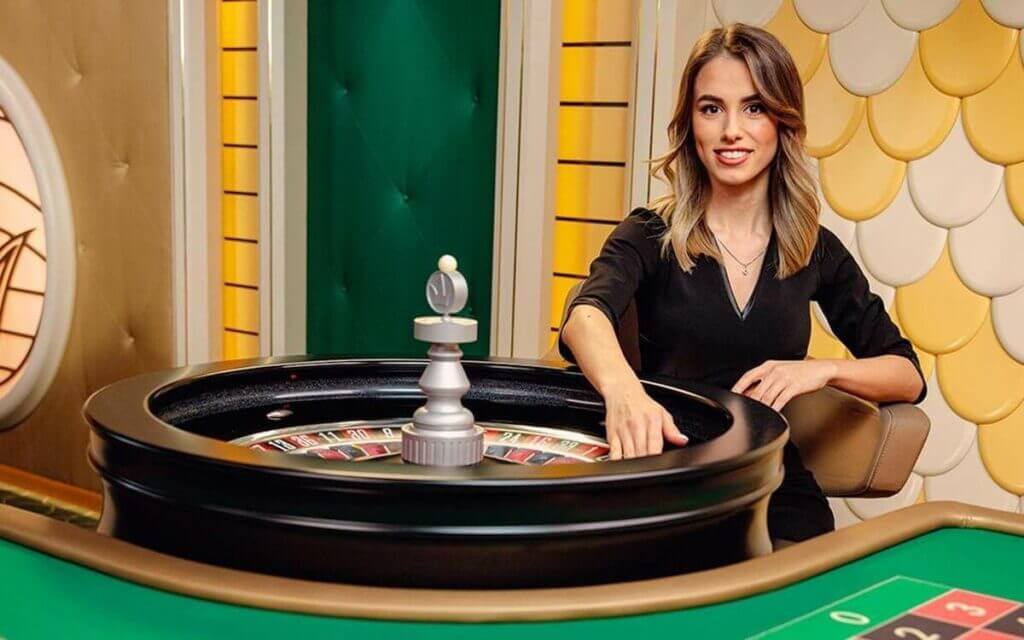 Let us take an example of house edge using online roulette:
On inspection of the European roulette wheel and table, you'll see that there are 37 numbers between 0 and 36, with the American roulette wheel having 38 numbers with the addition of 00.
The highest possible actual odds for a straight bet in European roulette are set at 35:1, while these are set at 37:1 for American roulette. Each variant's table layout hints at the true odds of winning being 37-1 or 38-1 for European and American roulette respectively. The house's edge sits in that slight difference between the true odds and the actual odds paid out.
The online casino house edge on a game of American Roulette is 5.26%. So, in theory, for every £100 bet, the casino can count on profits of about £5.26. This doesn't seem like much for individual punters, but these amounts can rise up considerably when considering numerous players each placing their bets.
The casino house edge on some games is relatively low, sitting at around 1-2%, but it can get up to 25% on others. This percentage represents the casino's profits and lets them know how much they can reliably expect to earn from each game.
Knowing which games have the lowest and the highest house edge is good practice in ensuring that you get the best returns from your casino experience.
Nine Casino Games With the Lowest House Edge in the UK
As we mentioned before, certain games provide the house with a better edge than others, so it makes sense to avoid those games and stick to the ones with the lowest house edge possible.
We'll check out some of the casino games with the lowest online casino house edge below. Bear in mind that the figures for the table games are based on a player playing a perfect hand and betting strategy.
| UK Casino Game | House Edge |
| --- | --- |
| Video Poker | 0.46% |
| Blackjack (Single Deck) | 0.5% |
| Craps | 1.4% – 5.0% |
| Baccarat | 1.5% |
| Three-card Poker | 1.5% |
| Slots | 2.0% – 10.0% |
| Hold'em Poker | 2.36% |
| European Roulette | 2.5% |
| Pai Gow Poker | 2.5% |
You'll notice that the casino house edge in some games is variable. This variation isn't due to the casino adjusting the games or anything sinister, but rather the circumstances within the game itself.
How many card decks are being played, players' actions in the game, the number of reels and pay ways, the board layout and which betting option you choose can all affect the house edge.
Can you beat the house edge?
Beating the online casino house edge entirely isn't possible; after all, the casinos are in business to make profits. However, in certain games like poker and blackjack, you can increase your chances of winning by making use of a good strategy, so you can reduce the house edge in games of skill.
When playing online UK slots, aside from adjusting your bet amount and paylines, you have very little control over whether you'll win or not, so they truly based on luck. The house edge in slots is higher and based on things like volatility and RTP.
Let's get into some of these games, their house advantage, and what you can do to improve your odds below:
Blackjack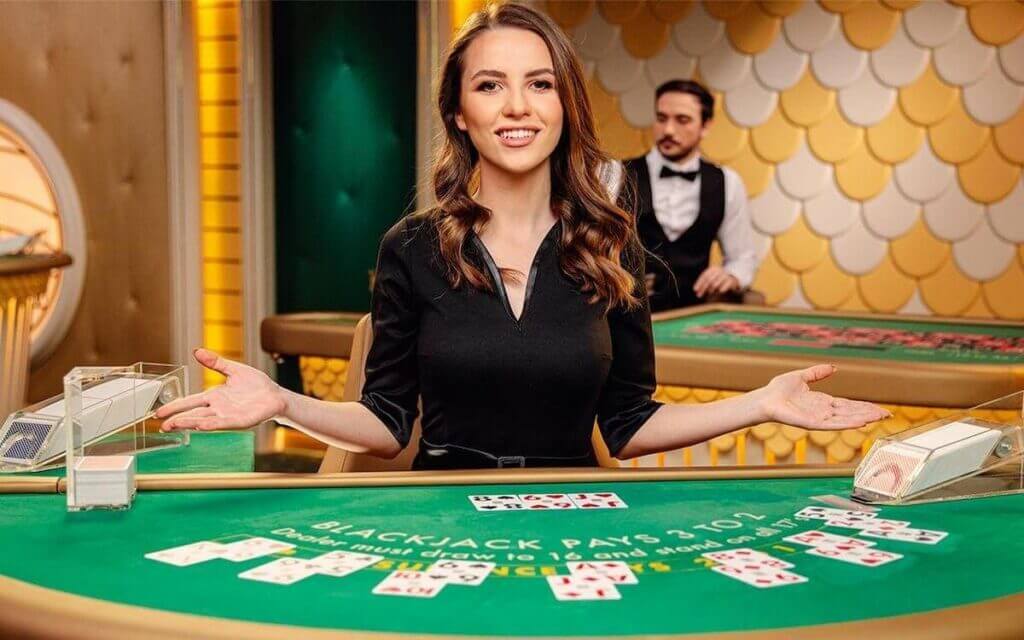 Blackjack can be found online in a dizzying array of variations. The number of decks in play and the differences in rules will all affect the house's edge.
Being a game of skill, how well you play blackjack is based on your knowledge of the game, your strategy, and luck with the cards you receive. The blackjack house edge is generally indicated at 0.5%, but this is based on a standard rules game with a perfectly implemented blackjack strategy. Not many players play a perfect hand every time.
Novice players are likely to face a higher casino house edge simply because without in-depth knowledge of the game, they are more likely to make poor choices that a more experienced player wouldn't make.
In order to lower the house edge and increase your wins in a game of blackjack, you should:
Implement a game strategy.
Learn the blackjack charts, which you can find online.
See if you can perfect the art of card counting.
Roulette
There are many online roulette variants, with the most common ones played including American, European, and French. American Roulette has the highest house edge because of the number 00, which doesn't appear in the European and French games, so it's a better option to opt for those game variants that come in at 2.7% for the house edge.
Being a game of chance, your options for reducing the house's advantage in a game of roulette are limited. Even if you're well versed in the rules and know the ins and outs of the game, in the end, your bet's failure or success is down to a simple choice of a number and bet type.
There are many roulette strategies out there like the Martingale or the Reverse Martingale that can help you win more often and end on a profit.
To better your chances in a game of Roulette, you should:
Learn the strategies out there and find which works best for you.
Stay away from the American variant with its higher house edge.
Stick to the bets with the best odds of winning, like 50/50 bets.
Video poker
Video poker is available in a wide variety of themes and variants online. The difference between video poker and real-world poker is that you place bets against the virtual dealer and not other players.
Here, your game prowess can improve your chances of winning and lower the house odds. Playing a perfect game and making the right calls will help you to cash in on that low house edge of just 0.46%.
You can raise your win rate and lower the house edge if you:
Compare the paytables of the different games on offer and choose the one with the best payouts.
Bet the maximum stake for higher returns and, in some cases, higher odds.
Master the art of the game using free demo play first.
Baccarat
Baccarat often lags in popularity with casino users because of the higher stakes in the game. Low-stakes punters tend to stay away from this game. However, the gameplay here is fairly straightforward, with a house edge of as little as 1.01%. So while the stakes are high, an RTP of close to 100% could be worth giving it a try.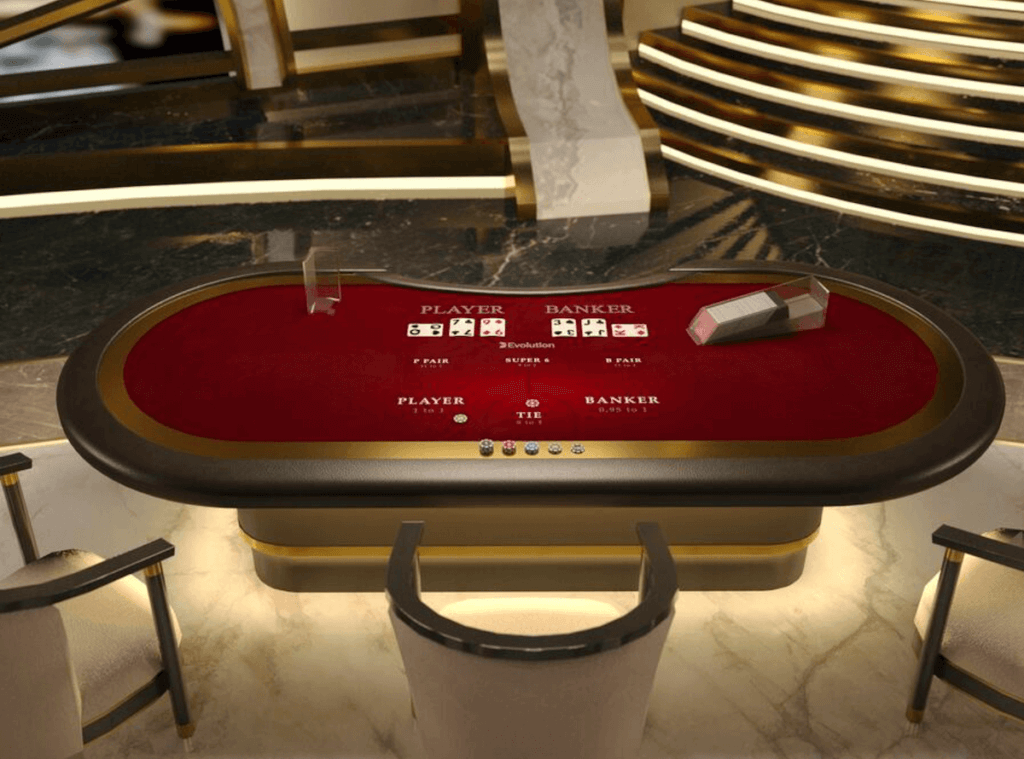 The house edge varies in baccarat depending on the bet you make and the number of decks being played. If you look into the three betting options of backing either the player, the bank or a tie outcome, no matter how many decks are played, backing the house always carries the lowest house advantage of between 1.01 – 1.06%.
Analysis of the game shows that you can increase your chances of winning by implementing a useful baccarat strategy.
This includes some of the following approaches:
Never take the tie bet, which carries a house advantage of up to 15.75%.
Always back the banker for the win.
Only play in baccarat games using one deck of cards for a lower casino house edge.
Slots
Unlike with the games of skill, all online UK slot players are on even footing, relying on the luck of the spin for a win. The payouts on these games are linked to the number of paylines, the size of the bets and the RTP.
The results in a game of slots are determined by a random number generator or RNG. Your actions in the game can't change the RNG, but the size of your bet can lead to bigger payouts when playing games with progressive jackpots. The only way to improve your odds of winning playing slots is to make smart decisions.
Making good choices when playing slots is key to improving your chances of winning.
Here's what you need to do if you're keen to play:
Do your homework on the slots you're looking at; always choose the one with the highest RTP available.
Play the maximum number of lines to cover more combinations.
Choose slots with bonus rounds which often lead to more interesting returns.
Conclusion – The House Always Wins?
House edge is a concept that was invented from the start of early land-based casinos started, and over the years it has been honed into a perfect tool for ensuring that the casinos stay profitable and in business.
Playing online casino games can be quite entertaining and exciting, but since the house edge is always set in the casino's favour it is not a reliable way to earn an income in the long run.
Keeping a level head and accepting that online casino games are mainly based on luck will go a long way to more productive play. Do keep out for great online casino offers, and while you may never beat the house edge, implementing the above strategies and gameplay techniques can definitely take some edge off.
Frequently asked questions
Not exactly; the house edge reduces the frequency and size of big payouts but will never prevent wins entirely, otherwise punters wouldn't play.
According to statistics, video poker has the lowest house edge if you play a perfect hand. Other online casino games with low house edge include blackjack.
Every online casino game has a house edge, which is the percentage of real money bets that the casino will earn from each wager. If a casino games has a house edge of 2.5%, then the online casino will theoretical make £2.50 in profits from every £100 wagered.