Fire Dragon review
It is an impressive and different looking slot with fire-breathing Dragon as the main theme.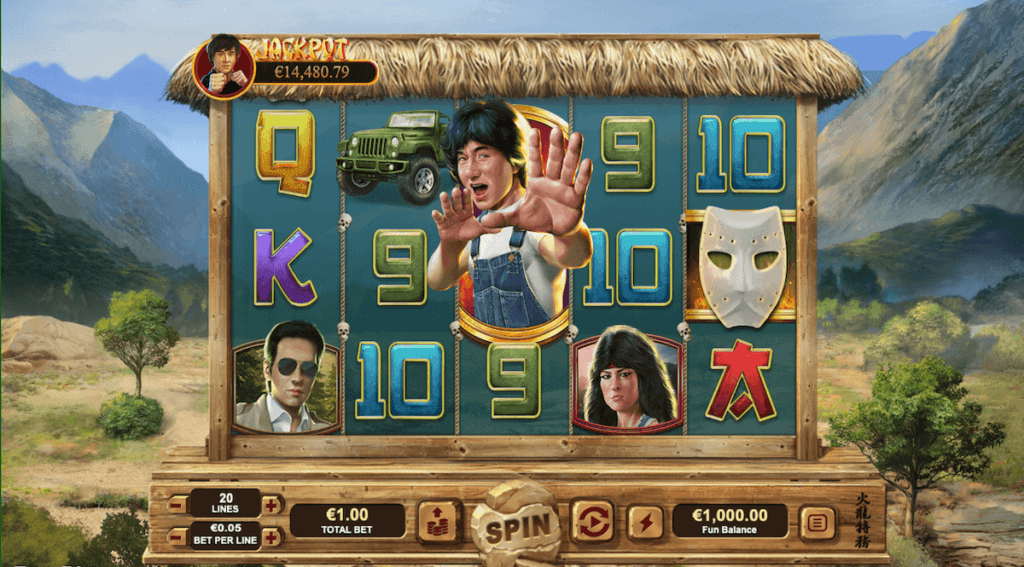 Fire Dragon slot features
Playing this 5 reels and 5 paylines fantasy slot is an experience in itself. First of all, you are not really spinning the wheels but shaking and throwing like you would normally do with the dice.
The paytable of the game looks super-complicated but overall the game is actually rather simple and straightforward.
There are no free spins, wild icons or gamble bonus games, which is unfortunate, but otherwise, the slot is quite an interesting one.
After you have placed your bet, just click the Roll button, and the dice will pop up on the screen. All you need to do to get some winnings is to line up the dice values from one to six across the reels. If you scored, let's say 3 or more fives, you would get a prize.
For your convenience, the dice are even colour-coded so you will easily see your winning combinations.
There are also 2 extra symbols – one showing a red Chinese coin character which is a scatter and another one a yellow circle which is a bonus symbol.
If you get a combination of 5 Chinese coin symbols, you will trigger the Big Win feature.
There is also a Mystery Games feature which gets triggered by scoring three or more Chinese Coin dice. The Mystery game will take you to the separate screen with no reels, and you will roll the dice to open up prizes such as cash, more mystery game rounds or no prize at all.
Fire Dragon slot min/max bets, jackpot and volatility
After placing your bet which can be a minimum of £10 and a maximum of £1,000 you can play the game with the ability to receive a maximum jackpot of 50,000 credits.
This jackpot can be won by lining up dice with the yellow circular symbol and placing the maximum bet. The average return to player in the Fire Dragon slot game is 96.04%.
Fire Dragon slot bonus and free spins
The game itself as we mentioned already has no free spins to offer, but what we can suggest doing if you wish to play Fire Dragon, or any other Odobo or any other manufacturer slot games for that matter, just check out the best best online casinos that offer the most generous welcome packages and bonuses on the market including many free spins.
In the section above, you will find a selection of the finest casinos with the juiciest offers on the market right now. Click on the links and enjoy your freebies. You can thank us later!
Fire Dragon slot graphics and sounds
The fire Dragon slot is a well-done game, with cool dragon graphics and a rather simplistic layout and gameplay. But it is most definitely a breath of fresh air since it is so different from any other slot around.
So if you feel like a bit of diversity is needed in casino gameplay, then the Fire Dragon might not be a bad choice for you.
We also recommend you to try the other game from Odobo called Stereo Miami. It is a heavenly masterpiece that will please any party-goer and casino lover. Check out our full review of this coolest slot here.
Fire Dragon slot – our conclusion
The Fire Dragon is a simple, maybe even basic game with a very complicated paytable. There are no free spins, which is a minus, but there are some decent options for good size winnings nonetheless.
And if you are into something unique and different, then Fire Dragon might be just the right option for you.
We are quite happy to see that smaller independent game developers now have the opportunity to release their games via Odobo platform and give us something different and less mainstream.
P.S. If the Fire Dragon slot is not available on the casino of your choice, remember that you always have the option to contact the casino support team and request to add whatever slot you would like to play.
The more requests they receive, the higher the chances of having the slot added to your favourite casino's game portfolio.