Facts about Imagina
If you love online fruit machines, then here's a new slot developer you should definitely check out: Founded in 2016, Imagina Gaming is run by an experienced team of IT professionals with a vision: that of pushing boundaries to create a unique and innovative online gaming experience. Their online slot machines will immediately impress with their vintage design and original take on the classic fruit machine; in fact, Imagina's ambition is to "deliver a faithful representation of the playing experience on physical slot machines in the online gaming market", which makes their games particularly appealing to those players who grew up playing land-based slot machines!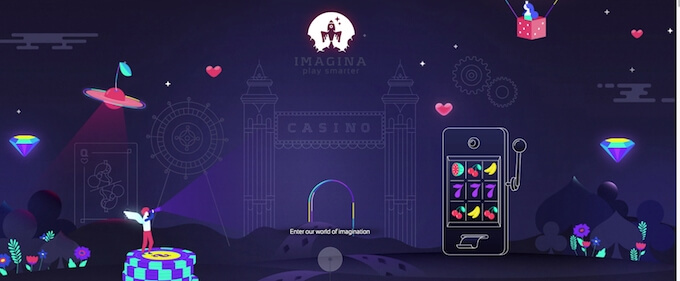 Given the uniqueness that pervades Imagina slots and the stark difference between these games and other mainstream video slots, we thought this provider deserved special attention! Our review of Imagina Gaming below will take a closer look at what this new developer has to offer and introduce you to a couple of UK casino sites that are already offering Imagina games as part of their portfolio!
Imagina Gamings game portfolio
At the moment, Imagina Gaming has launched 5 games, while another 5 are in the pipeline! All Imagina games have an MGA B2B license, and the developer plans to obtain a UKGC license in the very near future.
Imagina games combine classic elements of the slot machine with very interesting mechanics that enable players to have a certain degree of control over their gaming strategy.
Many of their games come with multiple reel sets, depending on the game design. You'll typically find one reel set at the bottom (the base game), and other reels or bonus games at the top (the so-called Top Games). The latter can be activated by landing on certain winning combinations or by increasing the bet level (depending on the slot in question), and give access to the game's best payouts. Other features that are common to slots by Imagina Gaming include the gamble feature and the hold feature – thanks to the latter, players can choose to hold certain reels into position in order to get a better chance of forming a winning combination on the next spin!
Another element which sets Imagina Gaming slots apart is their exceptional design that's reminiscent of vintage land-based slots – all of the games feature the traditional fruit, star and bar symbols on the reels, and the buttons below the reels as well as the overall design is meant to make them look like physical machines, conveying that sense of nostalgia that is so sought-after by certain types of players (while combining them with modern features and bonus games that serve to enhance the experience!).
Now let's take a closer look at a couple of their games, which are already available at some online casinos.
Reel bonus slot
Reel bonus is not the typical 3-reel slot. As players spin on this 5-payline slot, they can make use of the hold feature on one or two reels, which means that they can choose to keep a reel static for the following spin. A player can always use the corresponding hold buttons beneath each reel to manually hold up to two reels at any moment, except for when a hold was used in the previous round or after landing a win. Reel bonus slot also comes with a gamble feature, which allows you to double base game wins, as well as mystery symbols that award a mystery payout of up to 8200 coins! The game also features a bonus game, consisting of spins on the top reel, as well as an in-game fixed jackpot, which is the game's maximum payout that players will win if they land on the most rewarding symbol in the top game.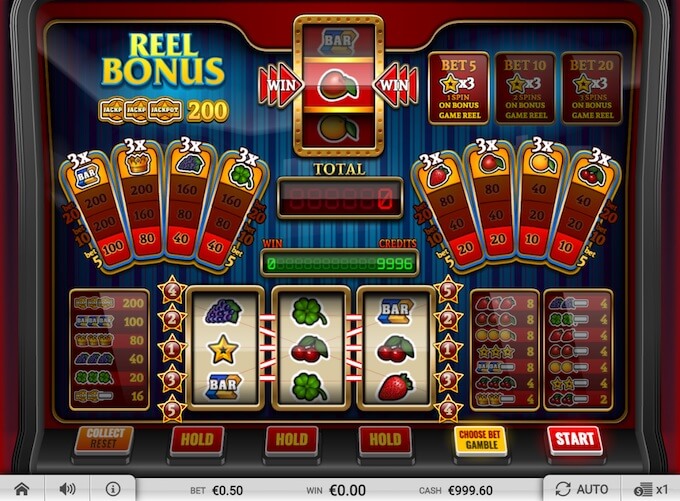 Where to play Reel bonus slot
You can now play Reel bonus slot and other games by Imagina Gaming at any one of the below casinos.
Maxiliner slot
Maxiliner comes with two 4×4 reel sets, and gives players the possibility of activating between 4 and 32 paylines depending on the stake chosen. The game comes with a high stake mode (activated by clicking the HIGH STAKE button in the middle), which ups the stakes of the game. This makes it a great game for high rollers and risk takers, as betting the maximum will activate the top set of reels, significantly increasing winning chances!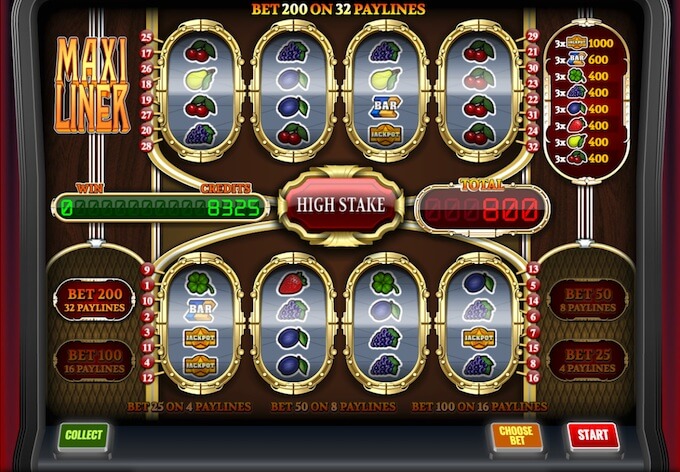 Imagina slots list
Although they all share a number of common features and a similar design, each Imagina slot strives to provide something a bit different. For example, in the upcoming Hold to Win slot, the hold feature will be available in both the Base Game and the Top Game, whereas High Strike will come with 4 top game modes! Here's a list of their games which you can already play for free or for real money at our recommended casinos:
Reel Bonus slot
Club Spinner slot
Maxiliner slot
Random Roller slot
Imagina Gaming – our Conclusion
Imagina Gaming are certainly revolutionizing the concept of online slot machines thanks to their games' unique style and mechanics. The slots' adjustable bet levels, hold and gamble features give them an extra dimension that allows players to exercise some form of control over the outcome, while the mystery payouts and bonus games are particularly intriguing! We'd say Imagina Games are a good option if you're looking for a different style of online slot machines with a decent win potential and if you don't mind taking a few strategic decisions and risks!