Mental review
This game has a great design and features which are true to the theme, as well as promising technical data (including a high hit frequency). It also has a volatility level which the developers call extreme. Come find out why NoLimity City has chosen to draw attention to this game's high volatility.
How I tested Mental
This online slot machine from NoLimit City has such an intriguing premise that I was excited to get my hands dirty and give this game a test ride. There are certain things we look for when evaluating a slot game. To ensure these match criteria which are important to you, here is how I reviewed Mental:
A great place to start is by looking at the RTP and the volatility of the game which you are potentially going to play.
It is important to play the game. You may encounter some review sites which have not played the game and are reviewing based on technical data and promised features.
A truly well-designed game can have a huge effect on how likely a player is to be engaged and continue playing. A slot can immediately catch your attention with how it uses its theme. I will be taking the graphics and the design into consideration.
Games should not be exclusive and so I look at the minimum and maximum bet to ensure all potential players can enjoy the game.
You could try to work out what the purpose of each symbol is through playing the game, but I think it is important to understand beforehand. This review will give you a grasp of those symbols before playing.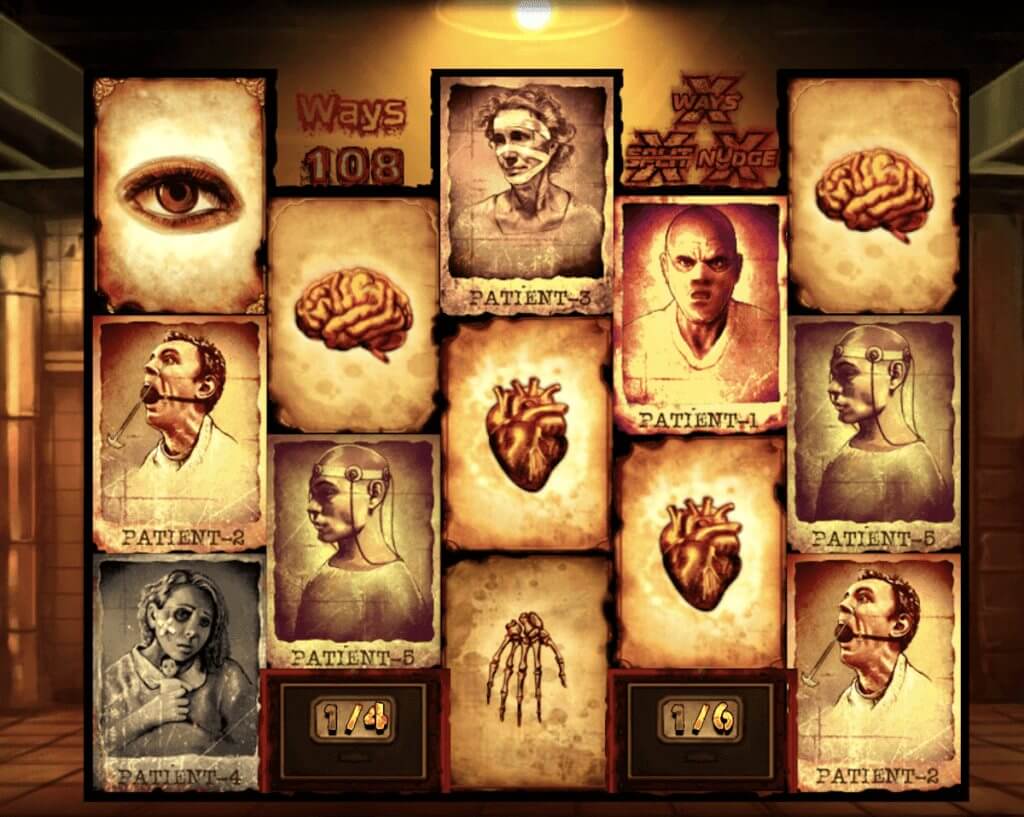 Play Mental with the best bonus
Skol Casino has a great sign up offer for potential slot players.
New customers to Skol Casino in the UK can take advantage of an excellent welcome offer. They give you a deposit match for the first five deposits which is worth up to £1,300 and 100 spins which are credited at a rate of 25 spins per day over 4 days. Skol Casino, unfortunately, does not accept PayPal payments.
Mental Symbols & Payouts
The symbols
Paytable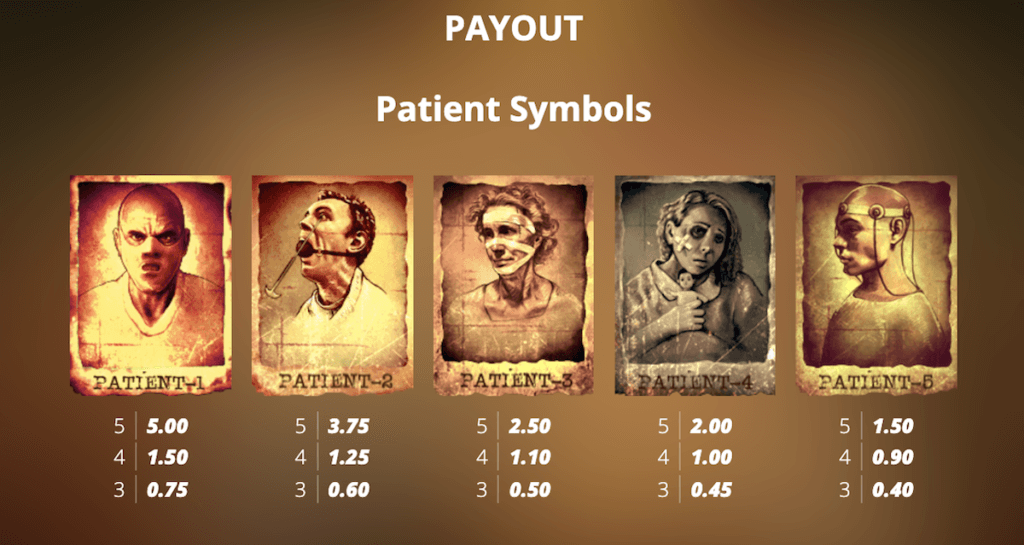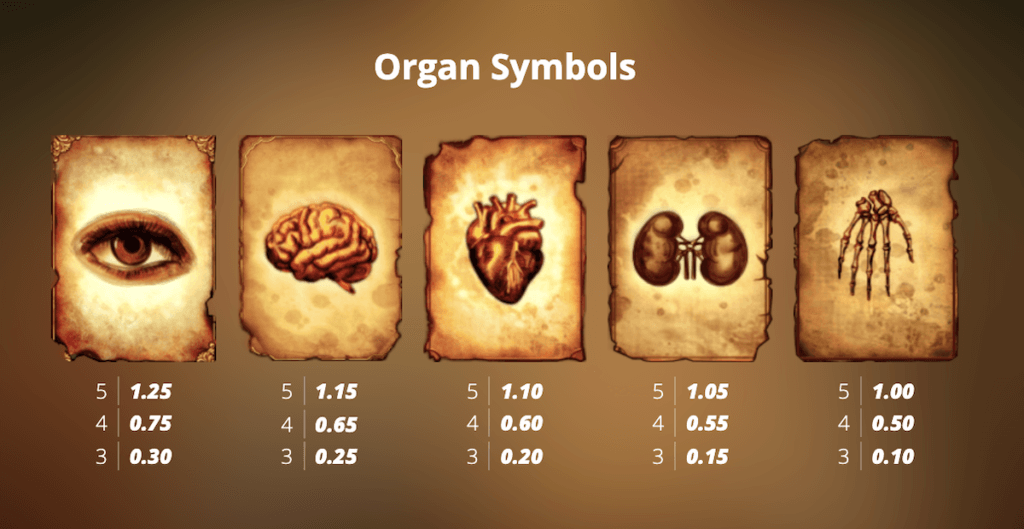 Min/max bet, autoplay option
The minimum bet for a single spin on Mental starts at £0.20 and the maximum bet is £70. That is an inclusive minimum stake, but some high rollers may prefer a higher maximum bet of perhaps £100.
RTP
Any online slot machine worth its salt has an RTP north of 96%. This one is just about on the button at 96.07%.
Volatility
The volatility indicates how likely a player is likely to lose a bet on a slot. This game has a high volatility, meaning wins are uncommon but when they do occur they are more likely to have higher returns. NoLimit City has particularly highlighted the volatility of this game by calling it 'extreme'.
Hit frequency
The hit frequency indicates how often a slot will give some sort of payout, big or small. This is typically between 20% & 30% giving this one a relatively high one at 34.19%.
Maximum win
The maximum win is 66,666x your stake. I will look at how this can be achieved later in the review.
Mental has a low minimum bet, but you need to watch out for volatility.
The technical data for this game is very promising. The RTP is on the lower end of the average for an online slot, but the volatility and higher hit frequency makes this game worth playing because it is more likely to return bigger wins but less often.
Game Features
NoLimit City has a reputation for producing slot machines with complicated gameplay and lots of features. Mental is no exception to this. Just take a look at our run-through of the game's features.
Features
Fire Frames Feature
On any random spin, you could activate the fire frames feature which results in between one and 13 reels being engulfed in flames and split apart to display two symbols instead of one.
Dead Patient Feature
If you land two or more dead patients in a single spin you are rewarded with a random sized multiplier. The multiplier could be anywhere between 5 times and 9,999 times including 10x, 15x, 30x, 50x, 100x, 200x, 500x and 1,000x. This feature is crucial to unlocking the maximum win.
Enhancer Cells
You will notice cells displaying a fraction of four and a fraction of six at the bottom of reels two and four respectively. They remain inactive until the player has four or six fire frames in a single spin. Four activates reel two's enhancer and six fire frames trigger the reel four enhancer. Once active they will reveal either one of the five patient symbols, a dead patient symbol or a wild symbol. However, it can also be replaced by three of the same matching symbol, a symbol on each reel is split into two, or you can nudge a wild. Every nudge increases a multiplier by one and if you land more than one xNudge Wild their values are added together.
Free Spin Features
Free spins mode is activated by matching a certain amount of scorpion and spider symbols. There are three different features which are activated during free spins mode. They are: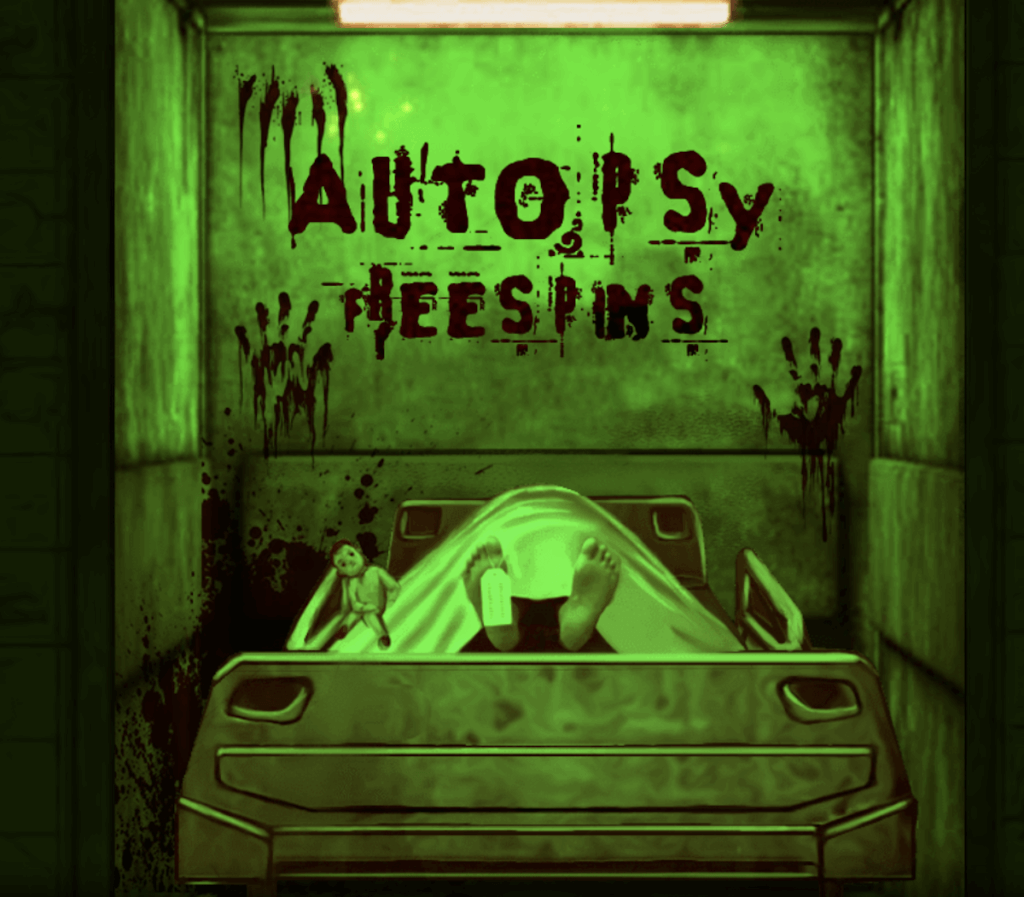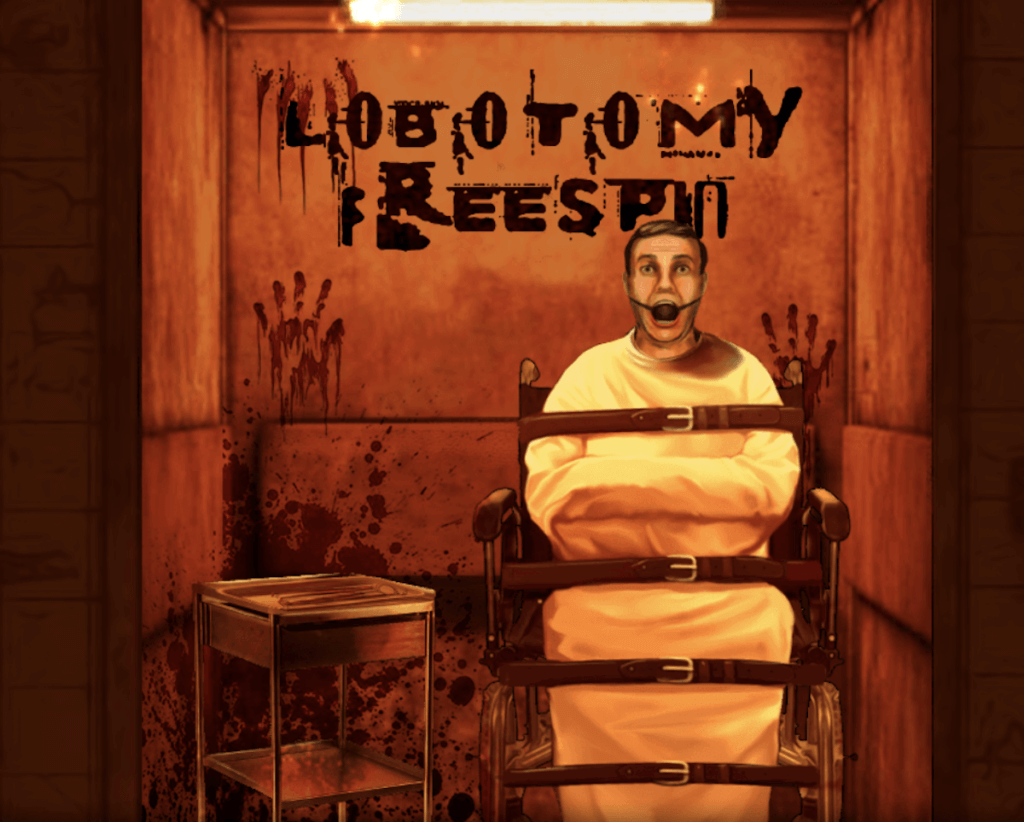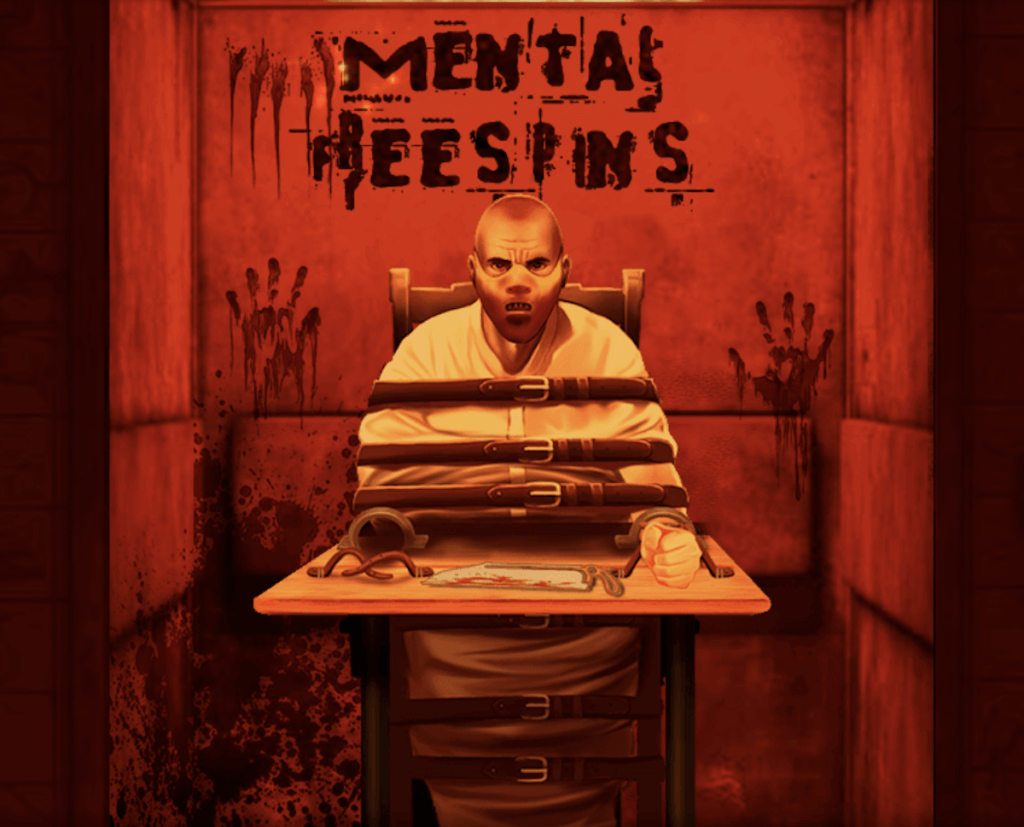 Autopsy
When a player activates free spins mode by landing three scorpion symbols they enter with eight free spins and the autopsy bonus. This causes up to five fire frames to be engulfed in frames and to split in two like the fire frames feature. In this case, however, they are sticky and remain for the rest of the spins mode. Any time a scorpion is fire framed another free spin is added.
Lobotomy
This mode is triggered by landing three scorpions and one spider symbol. It comes with nine free spins with extras awarded for fire frame triggers as all the autopsy features are always active in this mode, along with spider symbols becoming sticky.
Mental
This feature is activated by landing three scorpions and two spider symbols in one spin. It grants 10 free spins and all features available in Autopsy and Lobotomy mode. On top of their bonuses, you also play with the feature that Dead Patient Multipliers do not reduce. This means you could play for 10+ spins with a 9,999 times bonus.
Mental has features commonly associated with NoLimit City games.
The rising games provider has built a reputation for games with lots of features and this one is no exception. I am a huge fan of the Enhancer cells and the increasingly better free spin levels. It can be a little daunting to approach a game with so many features but once you get going with this online slot you will quickly find out how much fun these features are.
Mental Graphics & Sound
| | |
| --- | --- |
| Graphics | 2D |
| Optimized for Mobile | 👍 |
| Music | Yes |
| Special features | Yes |
NoLimit City is really trying to unsettle players with its macabre design for Mental.
This game immediately sends shivers up your spine as the game grid displays well-designed symbols with well-realised mental asylum stereotypes, including one patient about to undertake electroshock therapy. Other symbols display old anatomy drawings of hearts and brains. It is set to the backdrop of, what looks like, the basement of a rundown psychiatric hospital. The only thing which really unsettled me, though, was the soundtrack. It is not reminiscent of any horror film I can think of and stands out as not in theme.
Solutions if you have some issues with a game
If your gameplay is interrupted, you will be able to replay the same round once you have reloaded the webpage or the game. Any incompleted wins will be marked as void and your stake will be returned.
Verdict
I do think this is one of the most potentially divisive slots I have played. For a start, the enjoyment of intricate features which are so common in NoLimit City games depends on how you receive them. I think they are a fantastic selling point, but you may prefer an easier to play slot. It is not just this, however, which could be controversial. The theme will not account for all tastes.
I personally think it delivers on many fronts. It has the technical data to draw you in and has a design to get you and keep you engaged. The only question is whether the high volatility will prove frustrating or bring big wins.
Other slots to play if you like Mental slot
If you enjoy terrifying titles like Mental, find our full list of scary slots on our Halloween Promotions page. We'll be keeping this page updated with all the latest seasonal promotional offers and Halloween-themed slots all October long.