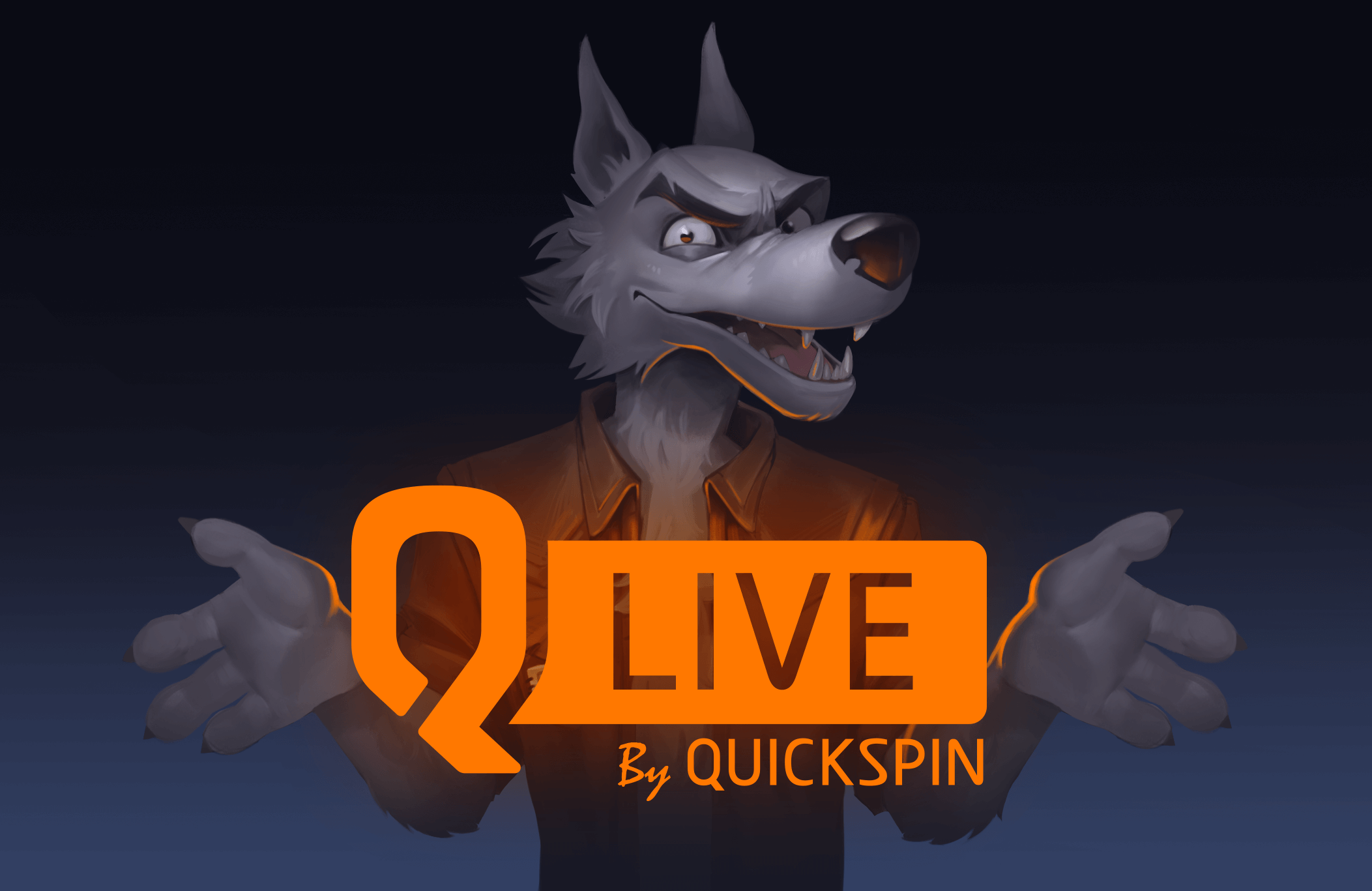 Quickspin announces its next venture in online gambling – live casino games. These titles will be offered under a new brand, Quickspin Live, in order to differentiate it from its core Quickspin Slots product.
As the company puts it, exploring new ways to create new products is one of its core directives. This explains the creation of Quickspin Live, since the entry into the live casino space is something of an obvious step when one considers the technology Quickspin has at its disposal through its owner, the Playtech group.
What is Quickspin Live's First Title?
The formation of Quickspin Live comes with the announcement of a first title, Big Bad Wolf launch. Set for launch by the end of June 2023, Big Bad Wolf Live should take the company's popular game series in an entirely new direction. Details are still scant, but Quickspin does say the game will include features such as a booster game and a bonus game with multipliers, all of which will be activated by spinning a Big Bad Wolf Wheel.
"[W]hile there are plenty of companies that make fantastic games, we now see ourselves entering the era where the biggest player bases are not the ones that grew up in the shadow of Las Vegas' heyday but rather in the era of the internet and social gaming," Quickspin CEO Panagiotis Chryssovitsanos says. "They grew up with a phone in their hands, internet access, they played games online and interacted with each other in the same way. We see this as our opportunity to talk directly to that generation of players. Our ambition is to provide them with high quality, entertainment-first games that they can play and enjoy, together."
Quickspin plans to announce a new Live game every quarter, with BIg Bad Wolf Live launching on the Playtech Live platform.
Author
Casino Analyst
While a relative newcomer to the online gaming space, Marco counts on over a decade of experience as a technology journalist in order to bring readers the best and latest from the world of casino.