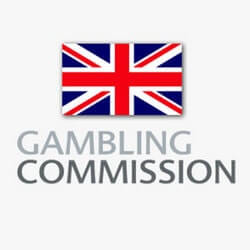 The UK Gambling Commission has hit an online gaming operator with a hefty fine, and this one is important to take into account.
Following a two-year-long investigation, Genesis Global was fined £3.8 million for what the Commission has described as multiple money laundering and social responsibility violations.
This is not the first time that Genesis Global has had a brush with the UKGC. Back in 2020, its licence was suspended following an investigation into similar breaches. It was able to resume operations following three months of closure, but the company has reportedly fallen back into old habits.
UKGC Issues a Stark Warning
The Commission has also issued a warning to the gaming sector, stating that it will use all instruments at its disposal to ensure client safety, as it remains committed to responsible gaming.
It seems that the case at Genesis Global has left a sour taste in the mouth of the UKGC, particularly given the scope of the findings. In one of the reported money-laundering breaches, a player deposited over £1.3 million and made losses of around £590,000, all the while against a reported gross player income of £27,000.
The case at Genesis Global should serve a stark warning to all leading UK casino online operators, that they must ensure that they strictly adhere to all rules and regulations.
Genesis Global is the brand behind 14 top online casinos such as Genesis Casino, CasinoCruise, Vegas Hero, Casino Planet, and Casino Joy.
UK's Gambling Regulator also facing scrutiny
The UKGC is also experiencing a bit of heat during the first months of 2022. The regulator is currently facing pressure from the Parliamentary All Party Betting and Gaming Group (APBGG), which is claiming that the UKGC is being too heavy-handed.
The APBGG is claiming that the regulator is overreaching, with evidence in hand that shows an urgent need for operational changes. These will ensure that UK consumers continue to gamble at regulated outlets, and not turn to black market operators.
However, there is new gambling regulation that is expected in the coming months, so there are no major changes expected at the UKGC for the time being.