Wirecard is a German based payment provider that's been on the market since 1999 and keeps growing in different sections including online casino payments.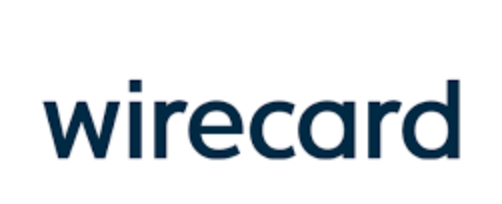 Not long ago Wirecard acquired quite popular Click2Pay payment system that was used by many casino players and is now replacing this payment method at the UK casinos.
With the proactive acquisition of different payment methods and the overall steady growth, we can see that Wirecard aspires to become one of the top payment methods like Skrill or Neteller.
Wirecard casino deposits
Wirecard is a virtual payment method very similar to a credit or debit card but without the physical plastic card being involved in the process.
The reason a lot of casino players like to use Wirecard for their casino deposits is because they don't want to reveal their regular card details to the casino, keeping more privacy this way.
In order to open a Wirecard account, a player just needs to go to the company's website and fill in a few details. When opting in for the virtual card the card details will be sent immediately, and the player can start using this method straight away by transferring money to the Wirecard account.
Some online casinos offer both Wirecard deposits and withdrawals so that you can pay in and cash out your winnings as well. However, it is important always to check with the casino of your choice either they accept Wirecard at all, and if it's possible to both deposit and withdraw so you know your options in advance.
After the funds were moved to your Wirecard account from the casino, you can then decide if you wish to transfer them to your regular card or bank account or spend them in any way you want.
You will have a great choice since there are a lot of online shops and different services including hundreds of UK casino sites, where you can use your Wirecard funds.
The only downside of using the Wirecard payment method is that most of the time when you top up your Wirecard by making a transfer from your regular card or bank account you will be charged 3% of the amount in fees.
This charge comes from the payment provider itself, while most of the online casinos do not put any extra fees on top of the Wirecard payments themselves.
Wirecard is available in most popular and widely used currencies including, of course, the British Pound, USD, Euro, Swiss Franc, Australian Dollar and Canadian Dollar.
The operator works in practically every country worldwide and has proven to be a reliable, safe and secure payment mediator between banks and online casinos, which makes Wirecard – and previously Click2pay – method extremely popular with online casino players.
Wirecard casino bonus
If you wish to make a deposit with Wirecard at an online casino, we always recommend checking your options beforehand.
Above, we have listed the reliable, trustworthy and professional UK online casinos that accept Wirecard and give Casino Hawks players some amazing casino bonuses.
The links above will guide you through the most generous Wirecard casino offers on the market right now. Click and deposit to take advantage of these juicy offers right now.