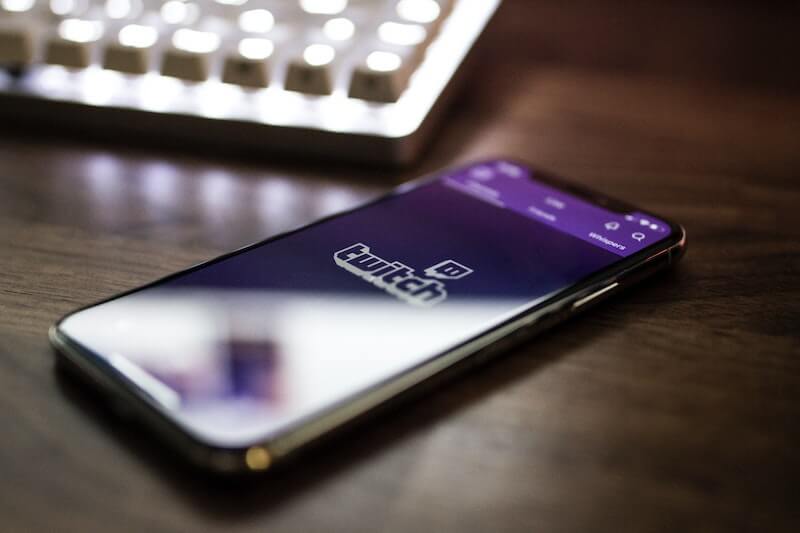 The popular streaming site for gamers, Twitch, recently announced its decision to ban high-profile gambling sites, leaving many online casinos confused about the sudden change.
Twitch is widely known for being a community where all kinds of gamers gather to stream their gaming activities.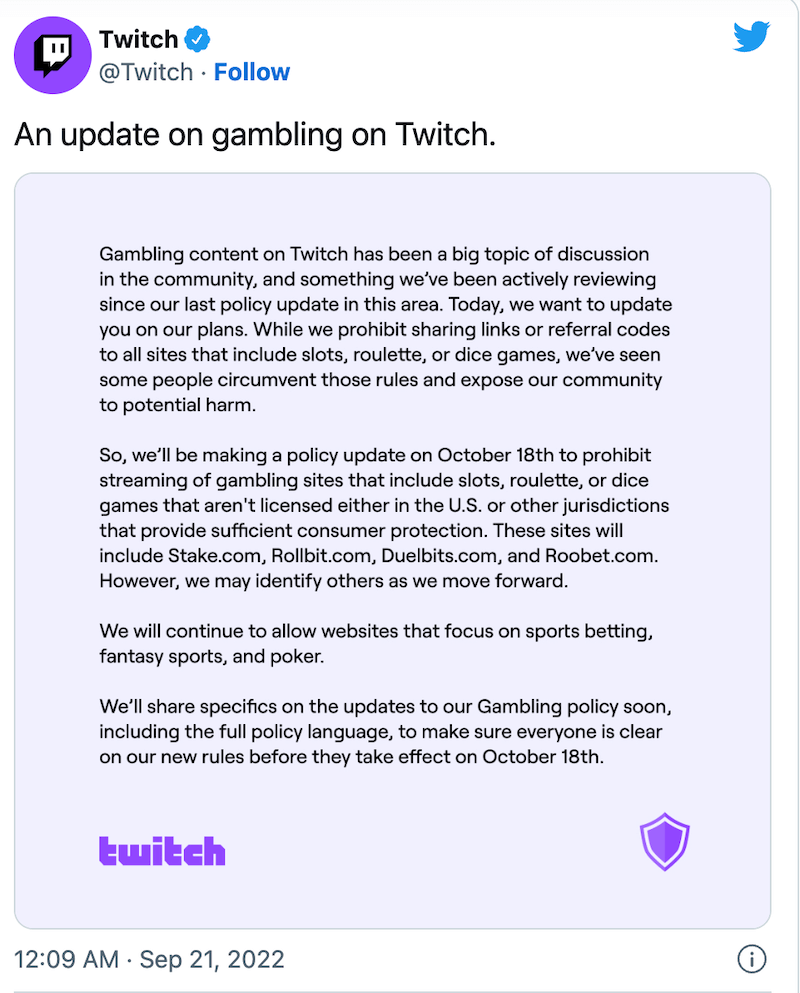 Over recent years, streamers playing at the best online casinos have gained quite a large following, resulting in even more individuals registering accounts at casino sites. However, the news about the gambling ban has caused quite a disruption.
Pledged to prohibit gambling sites from October
While live gambling streams have grown in prominence on Twitch, Live streams featuring unlicenced gambling sites will be prohibited on the popular streaming platform as of the 18th of October 2022.
The new Twitch ban will prohibit streams with content that includes online slots, Roulette, or Dice games offered by casino sites that are unregulated by authorised gambling authorities. However, the streaming platform has promised to post further updates regarding the amendments to its gambling policy in the coming future.