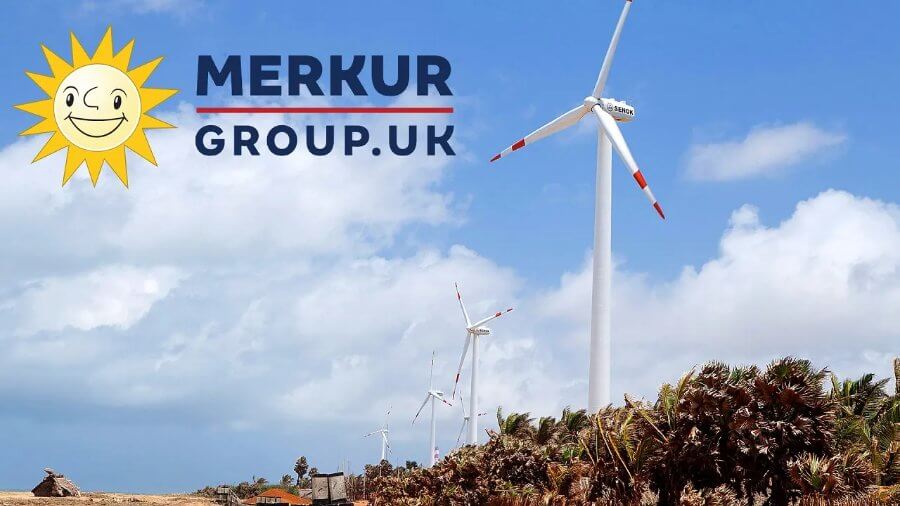 Merkur UK announces the launch of its second stream of environmental activities – one that has it support a small-scale wind farm in Sri Lanka.
According to the company, this wind farm will help in the avoidance of 2,000 tonnes of CO2. This is the equivalent of 1,535 long haul flights, which should save 6,000 square miles of sea ice or 4,962,000 car miles (7,985,564km).
The Result of a Partnership with Ecologi
Merkur UK joined forces with climate action platform Ecologi earlier this year. This partnership saw Merkur UK pay for the planting of 25,000 trees, extending its 2021 environmental initiative where it underwrote the costs of planting 1,500 trees in support of the National Trust's Woodland Appeal.
"The tree planting programme we have funded will see 25,000 trees established across 5,700 hectares in Southern Kenya. When you know that the 7-year target is over 14 million it becomes clear that projects such as this require lots of companies and organisations to do whatever they can." Merkur UK director of Public and Political Relations Tony Boulton says. "The value of being a good corporate citizen is an important part of the culture which runs through Merkur and I'm delighted that we've been able to add to our initial support and to contribute to such a fantastic programme of work."
Read More Industry News on Casino Hawks:
Gamstop Registrations Continue to Increase
Technological Advancements Revolutionise Online Casino Industry in the UK
Flutter Launches Responsible Gaming Program
Author
Casino Analyst
While a relative newcomer to the online gaming space, Marco counts on over a decade of experience as a technology journalist in order to bring readers the best and latest from the world of casino.