Playing at one of the best online casinos will require you to create an account and making deposits. As with most online services, these accounts can easily become the targets of scams and hackers. Whether you're a novice or veteran UK casino player, it pays to know how to manage your account and keep it safe.

7 Tips to Managing Your Casino Account
When it comes to online activity including casino accounts, it is important that you manage it well to keep it secure from scammers and malicious access. Here are tips for managing your casino account.
1. Always read terms and conditions before opening an account
When creating an account at an online casino, you'll be required to tick a box to agree with the terms and conditions of the gambling site. Some UK casino players blindly agree to these terms, which can cause severe problems involving privacy and data breach. Therefore, it's essential to go through a casino's terms and conditions before you open an account with them.
There are various reasons why you should read the casino terms and conditions.
Privacy Concerns
One of the major issues faced by UK players that don't go through the terms and conditions involves privacy. This might not be an issue if you play at a licensed and regulated casino, players should be aware of blacklisted casinos as these can share your information with third parties.
You will understand how the casinos work
Reading the casino terms and conditions gives you a better understanding of how it works. For example, you might learn how player's complaints are managed. The site's terms of use will provide you with an insight into what your experience will be. Online casinos' terms and conditions include information on casino bonuses, payment options, and more. By reading these, you can be sure the casino is the right choice for you.
Provides you with information about the security features
Reading the terms and conditions will give you an insight into the security features used at the casino. You'll learn about the licensing information and other security measures, such as SSL encryption.
The casinos available in your location
Reading the terms and conditions will also let you know if the online casino is available in your region. Casinos that are not allowed to operate in your location won't let you create an account.
2. Check which personal information a casino requests
When you register for a new casino account, you'll be required to provide some personal information to identify yourself, together with your contact information. So, it's paramount that you check which identification documents the casino will request before you join.
Which information does a casino need and why?
Online casinos request two types of information during their registration process; personal and non-personal information.
Personal information
Casinos use personal information as a means of identifying each player. The reason is that most licensing jurisdictions, including the UK Gambling Commission, require online gambling sites to confirm players' identities before allowing them to deposit and bet on games.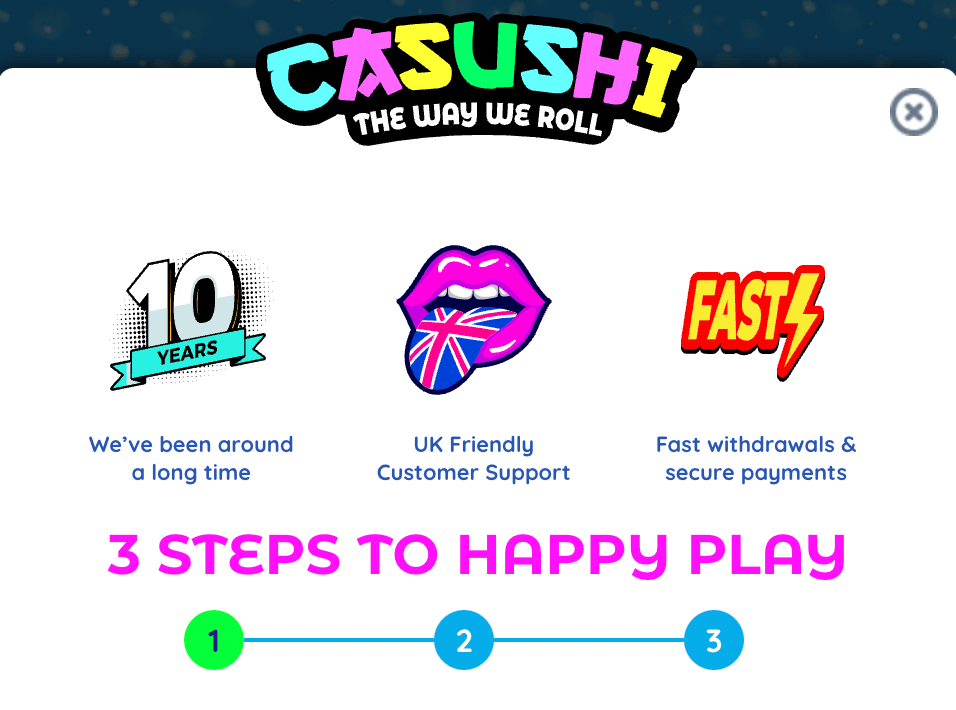 UK players supply their personal information when they create an account on a site, which includes:
Your full name (first and last name)
Phone number
Email address
Residential address
Country of Residence
Date of birth
Besides this, UK players are required to supply financial information for making deposits and withdrawal requests. Sometimes, this includes a bank statement. Additionally, casinos usually gather data such as players' location, IP address, and more via the device used to access the site.
Non-personal information
Players do not supply non-personal information, so the casino won't know the player to whom the information belongs to. This information is collected by the casino when you access the site from your device. It includes info from other sources and technical data like language preference, your browser, OS, and the time you're accessing the casino. The casino gathers this information to improve its gaming services.
Before registering at an online casino, ensure the casino is licensed under the UK Gambling Commission or any other reputable licensing body, such as the Malta Gaming Authority. In addition, we strongly advise you to research online for blacklisted and/or unlicensed casinos, which are known to defraud players.
3. Check the payment methods a casino has
Once you register at an online casino, the first thing to do is to claim your welcome bonus offer, then make your first deposit, then select your favourite online UK slot or table game, and start wagering with real money.
It is always advised to check what type of payment methods are available at a selected online casino. Most UK licensed casinos will provide access to popular payment methods which include Visa and MasterCard (debit only), Skrill, Neteller, Bank Transfer, Payz, PayPal, Paysafecard, and more. 
You should also check for minimum deposit and withdrawal limits, and if the payment methods are safe. Ensure that you confirm that the casino uses Secure Socket Layer (SSL) encryption protocols to protect players' sensitive transaction information.
4. How to make a deposit?
You need to deposit money into your account before you can access real money games. There are some online UK casinos that offer special promos such as no deposit bonus offers, but these are not very common.
Most UK casinos require a minimum amount to deposit.
First, you need to open an account. Start by clicking the "Register," "Sign Up," or "Join Now" button. Supply personal information and complete the online form.
Log in to your account once your account is verified/activated (usually done via email).
After you log in. Click on the deposit button (you'll find the button at the top of the casino page or under the "Banking" section).
Select your preferred payment method from the options available. Enter the amount that you want to deposit. However, ensure that it's more than the casino's minimum deposit.
5. How to withdraw your winnings
UK players would love to play at a casino where they can withdraw their winnings without any delay. When it comes to casino withdrawals, there are some things you need to pay attention to. These include:
Wagering requirements: This applies to any winnings from casino bonuses. A wagering requirement is the number of times you need to wager the bonus funds before you can be eligible to claim the winnings. We recommend players choose casino bonuses with a low wagering requirement, and also keep an eye out for no wagering casino bonuses at some websites.
Withdrawal limits: The withdrawal limit is the maximum amount that you can withdraw from your casino winnings. For instance, if you won £1,000, and the withdrawal limit is £500, you'll only be eligible to withdraw the £500.
Time limits: Casino bonuses are subject to time limits. It's how long the bonus will be valid from the time you activate it until it expires. Most bonuses are usually subject anywhere between 7 and 30 day validity period. During the period, you must meet all wagering requirements as outlined in the promotion T&Cs. If not, you'll lose the bonus and any accumulated winnings.
Account limits: Most casinos will restrict the amount that you can wager on casino games, especially if you are winning too much or too often.
Security checks: The casino requires you to verify your identity before you can withdraw your winnings. Most casinos use a KYC (Know Your Customer) verification process. Here, you'll need to submit a copy of documents such as a bank statement, utility bill, passport, or driving licence.
6. Set up your limits
Most UK-licensed casinos provide players with a set of tools that they can use to set various limits on their accounts. These are part of a growing push towards responsible gaming for UK players at online casinos. In fact, you can set different limits on your casino account, which can be daily, weekly, or monthly.
Deposit Limit: You can set a deposit limit on your account. When the deposit reaches the set limit, you can't make additional deposits within the set period.
Bet Limit: You can set the maximum amount to bet for a certain period. When the amount is reached, you can no longer bet until the period is over.
Loss Limit: You can also limit the maximum amount you can lose over a given period.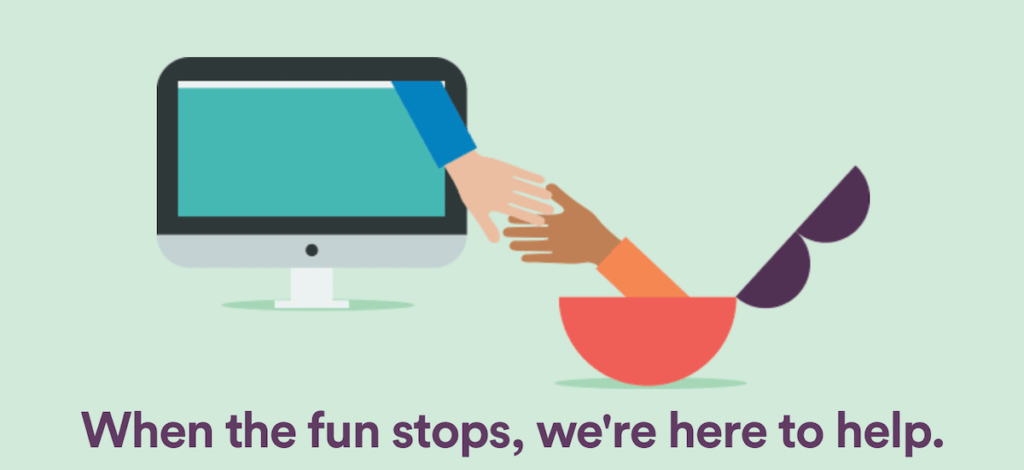 7. Exclude yourself or close your account whenever you want
If you notice that you are experiencing any gambling issues, you could self-exclude yourself from all gambling activities at the casino for a set period. You'll find information on how to exclude yourself in the responsible gaming section.
However, you can also close your account whenever you want. You can contact customer support to help you with self-exclusion or account closure.
Solutions to Common Issues With Casino Accounts
You might experience some glitches while wagering at an online casino. But you need not worry. Below are solutions to common issues with casino accounts:
1. I cannot log in
First, check if your email/username and password are correct. All casinos include a "Forgotten Password" link you can click on if you need help resetting your password. Should this issue persist, you can contact customer support.
2. I don't see if my documents have been verified
Depending on the casino, the verification process takes anywhere from an hour to 24 hours. Once verified, you'll get an email from the casino. If it's more than five business days, you can contact customer support for an update.
3. My withdrawal is not reaching me
In most UK-licensed casinos, withdrawals take between one and three business days. If you still haven't received your winnings, check your casino account withdrawal section to see if the request is successful or still pending. If it's the former, you should contact your payment provider. However, if it's the latter, contact the support team.
4. I cannot reopen my account
You might have entered a wrong password or username, so confirm your login details are correct. If the details are correct, and you still can't log in, reach out to the support team.
5. I received a suspicious email
If you receive a suspicious email, you can contact the casino to confirm if the email was from them. If the email is not from them, we recommend changing your password and blocking emails that do not originate from the casino.
6. My documents are not approved
Most casinos may not approve your documents for a number of reasons. Firstly, it'll be rejected if the document does not clearly show your details, if the documents are expired, or if the account does not match the document details.
Ensure that you submit clear documents that match your details, but in such cases the casino will communicate directly with you on what they require.
7. I cannot change my credit card details
Changing your credit card details is easy. Start a new deposit and input your new information and save it. If you can't change the card details, contact customer support.
8. I cannot reset my password
First, confirm if your email address is correct. If it is, we recommend that you contact customer support for help.
9. I cannot change my personal details
If you make a mistake while filling in your details for your casino account, you can go to your profile settings to change it. However, if you can't change it from your settings, send a message to the casino support. You might be asked to send in a document to confirm your name and identity.
10. How do I close an online casino account?
If you're a member of an online casino, you can close your account whenever you want. Most UK-licensed casinos have a responsible gaming section where you'll find instructions on how you can close your account permanently. Also, you can contact casino support to help you delete your account. Alternatively, you can decide to self-exclude yourself from gambling for a set period.
Conclusion
UK-licensed casinos require you to supply personal and financial information to create an account and wager for real money. To keep all of this safe, we have discussed several tips that you can use to manage your account, together with solutions to some issues that you might encounter. All in all, remember to go through the casino's terms and conditions before opening an account, and then you can redeem one of their bonus offers and start playing.
Frequently asked questions
Since your casino account includes sensitive personal and financial information, it's important that you manage it well to keep the account safe from hackers and malicious access.
Yes. Reputable UK-licensed casinos provide players with a set of tools they can use to manage their accounts, which also include tools for responsible gaming.
UK-licensed casinos allow you to set different limits on your account for better money management. These include deposit limit, time limit, win limit, loss limit, and more.
Account management consists of steps a player should take to keep their personal and financial information safe. It can also refer to responsible gaming tools.