Craps is one of the most exciting table games that you'll find both online and offline. As a new UK Craps player, the game's frantic pace may be a bit intimidating first. But, once you grasp the game rules and the best strategy to apply to the Craps table, it will be smooth sailing from there onwards.
On this page, we intend to guide you through some of the best Craps strategies on the market, so you can choose which one you want to work with to perfect your Craps skills.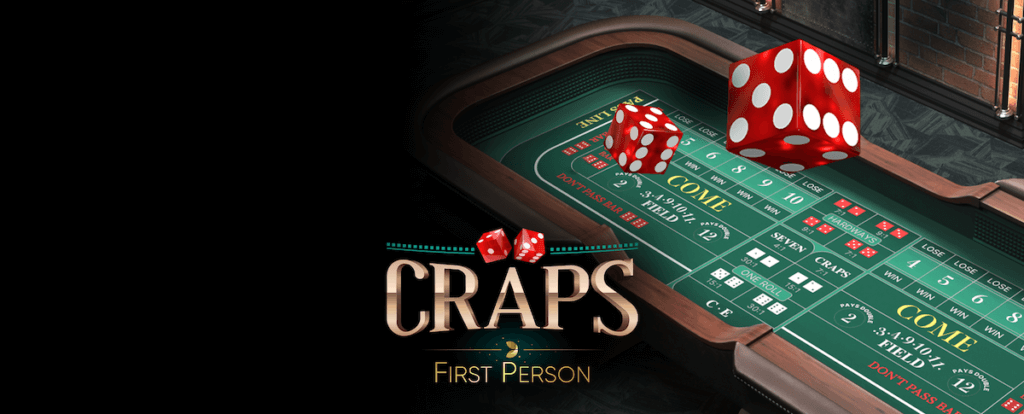 What Will You Learn from Our Craps Strategy Guide?
Craps is a complicated game to play online. So if you want to improve your winning chances for more wins at the Craps table, you need to understand the rules and strategies you can use. On this page, you'll learn about the game's rules and the best strategies to use in, mostly, any game of Craps.
4 important tips before you start
You should consider these essential tips before you start playing Craps with real money, or before you implement any Craps strategies to a game of Craps.
1. Get to know all the rules, odds, bets and payouts
The first thing to do when starting out is to get familiar with the rules of Craps. While the rules are usually straightforward, the different bets available in the game make it slightly complicated.
Playing the game for free is an excellent way to learn the basics without hurting your bankroll. Aside from that, you should familiarise yourself with the odds, payouts, and different bets available in Craps, so as to make better decisions.
2. Choose a Craps variant smartly
There are many different Craps variants out there, and you can find them at most online casinos. Before choosing a Craps variant, conduct in-depth research to check the rules for differences from the standard Craps gameplay and how it can affect your strategy.
3. Plan your budget – how much are you prepared to win or lose?
Planning your budget before you start playing craps is essential. Set your bankroll, ensure you are only betting on the amount you can lose. Aside from that, you can also set your win limit – it could be daily or weekly, and once you hit your target, we recommend you stop betting.
4. Don't forget about the time you're willing to spend on a game
Don't be carried away by the excitement at the Craps table, especially when you think your strategy is about to hit a win. To avoid this, set a time limit on your Craps game, and make sure you stick to it.
Basic Craps Strategy
As a new Craps player, we recommend that you take advantage of free online Craps games to get familiar with the rules and strategy before you begin to wager real money.
You should start with a basic Craps strategy to have fun and improve your Craps knowledge and skills.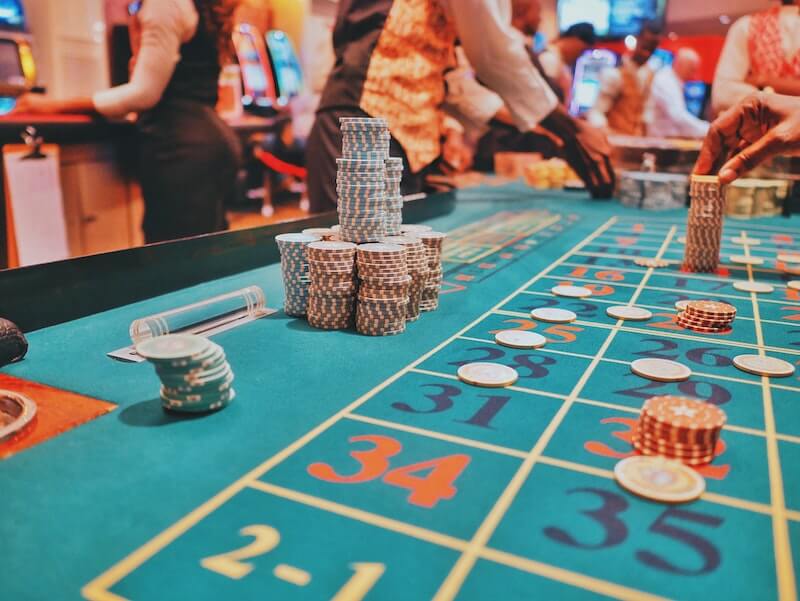 Pass Line Craps Strategy
The Pass Line Craps Strategy is the simplest, and probably the most used, strategy among players. The strategy offers a House Edge as low as 1.41%, and winning with a Pass Line bet pays 1:1. To implement this strategy, players should Place a Pass Line bet on the Come Out roll (the outcome of the dice). If the ball lands on 7 or 11, they win.
Don't Pass/Don't Come Craps Strategy
Don't Pass/Don't Come Craps strategy is simply betting against the "shooter" (the person rolling the dice) with a Don't Pass bet. In this strategy, the game pays out if the Come Out roll lands on 2 or 3, and loses if it lands on 7 or 11.
On the other hand, if the shooter lands on 12, the game is a push, which means players will receive their wager.
If a point is established, then the player is required to make a Don't Come bet. Like the Don't Pass bet, the shooter needs to land on 2 or 3 for the bet to win.
Craps Money Management Strategy
Most Craps novices will chase a losing streak and end up blowing their bankroll at the Craps table. A good Craps strategy you can use to avoid such is to set a reasonable "win" goal before a game and walk away once you hit your target.
Craps Odds Strategy
When looking for the best mathematical strategy, players can do more than just "laying the odds" (basically betting against the point after a Don't Come bet). Here, players will bet on the shooter landing a 7 before landing a 4, 5, 6, 8, 9, or 10.
You can only use this strategy after the point number has been established. The odds of winning with this type of bet are statistically fair, with no house advantage. One downside, however, is that the payout is slightly lower than with other bets.
Craps Press Strategy
Craps Press Strategy is simply when a player presses their bets when the Place bets land and then pulls it when the bets appear four times.
The idea behind this strategy is for players to win a massive amount with minimal investment from their bankroll. Players will increase their wager with the winnings.
One of the downsides is that the possibility of a number appearing three or four times consecutively before a 7 is unlikely. Craps Press is an aggressive strategy, and players using this method can lose a bit of their bankroll.
6/8 Craps Strategy
6/8 Craps Strategy is a progression betting strategy, and it's popular among players due to its low House Edge. With this strategy, players place a bet on 6 and 8. If the dice lands on either of those numbers, you get to retrieve your winnings and bet again.
On the other hand, if you lose, you'll have to place another bet. But this time, you'll increase the bet amount. You can double the initial wager or increase it by a specific amount.
Advanced Craps Strategy
Advanced UK Craps players usually search for advanced craps strategies that will increase the stakes during their gameplay.
These players are not scared to make huge, aggressive bets and typically use long-term strategies while playing Craps. If you are a Craps pro, you should consider using one of the following strategies:
3 Point Molly Strategy
This is an aggressively advanced strategy that requires punters to have a massive bankroll. The idea behind the 3 Point Molly Strategy is for UK gamblers to place maximum odds on multiple wagers with low house advantages and fair odds of winning.
You can reduce any losses from the multiple wagers with a series of small wins throughout the game. Below is how to implement the 3 Point Molly strategies in craps:
Iron Cross Craps Strategy/Field Bet Strategy
If you want to enjoy frequent wins, then consider this strategy your best pick. However, the dice needs to land on any number, except 7, for your bet to win.
The Iron Cross strategy is also called the Field Bet, and UK players can implement this method after the Come Out and point number have been established. However, remember that 7 is the most frequent number thrown in craps – so think well before adopting this strategy.
The Wild Bettor
If you aren't scared of losing your entire bankroll while chasing a massive win, then the Wild Bettor is the perfect bet for you. The strategy has a high house edge and can only last for a single roll. However, these proposition bets offer high payouts. Some popular types include the Hi-Lo and Yo Bet, and they offer 15 to 1 payouts. But, they have a high house edge of 11.11%.
Which Craps Strategy Should You Choose?
Before you choose a craps strategy, you need to consider the variants of craps you're playing, amongst other things. Plus, ensure you choose a craps gambling strategy that reduces the house edge and offers the best odds of winning.
Some strategies you can implement include Pass Line, Don't Pass/Don't Come, Craps Money Management strategy, 6/8 strategy, and more.
The best strategies to try when you're new to casino
While the strategies available can be confusing and overwhelming for new players, there are various strategies you can quickly implement. If you're new to a casino, check out the best strategy for craps betting below:
Pass Line Craps Strategy: This strategy is best for new UK players because it offers a low house edge of 1.41%. Aside from that, the method is easy to learn and us. It also offers even money payouts of 1 to 1, which is a good start.
Don't Pass/Don't Come Strategy: This method is also suitable for new players. It offers a lower house edge compared to Pass Line, which means it offers better winning odds. It's also easy to implement.
Craps Money Management Strategy: This strategy is a must-have for every new UK craps player. With this strategy, you can keep track of your bankroll to know how much you want to win or lose while at the craps table.
6/8 Strategy: 6/8 craps strategy also offer a low house edge, making it another best carps strategy for new players. Aside from that, it offers higher odds of winning.
Craps strategies to play if you're a pro
Professional players are highly experienced in the craps game and strategies that can improve their winning chances. If you are in this category, then you can try out any of the strategies below:
Craps Money Management Strategy: Whether you are a pro or novice, craps money management strategy is a must-have. You should be able to keep track of your spendings at the craps table to know how much you're winning or losing. With this, you'll know when to quit.
3 Point Molly Strategy: This is a great strategy to consider for pro players. However, ensure that you have a massive bankroll to implement it. It offers fair odds of winning and a low house advantage.
Iron Cross Craps Strategy: This strategy offers frequent wins. However, the strategy is tricky because the dice need to land on any number except 7. We all know the number 7 to have the most frequent landings in craps, so you should be careful when you use this strategy.
Craps strategies that got the most wins
Many players have implemented various Craps strategies to land huge wins in the past. Below are some of the biggest Craps winners to date:
Kerry Packer: Packer made the most significant wins ever seen on a Craps table at MGM Grand Hotel and Casino in Las Vegas. He went home with a whopping $30 million.
Mr. Royalty: Mr. Royalty won $4.7 million in a single night at the Golden Nugget casino. Shortly after that, he came back and won another $1.5 million.
William Lee Bergstrom: He is also known as the Phantom Gambler. He entered a casino with two suitcases – an empty one and the other containing $770 000. After placing bets on a few rounds of Craps and doubling his monet, he walked away with a staggering $1.4 million.
General Beginner Mistakes That Are Easy to Avoid
You are bound to make mistakes as a new Craps player. However, you can avoid them if you get familiar with what these are beforehand. Below are some of the most common mistakes Craps beginners usually make, and how you can avoid them.
Most new players proceed to bet on Craps without understanding the basics of the game. This can result in significant losses. The best way to learn about Craps is by playing free Craps games.
Another mistake players make is that they place Craps bets without knowing the odds. We recommend you research the various Craps bets and their odds to know which one suits you best.
Frequently asked questions
The best Craps strategy depends on the player's preference. Check out the various strategies and choose the one that suits you.
The idea of the 3 Point Molly strategy is for players to place multiple bets in a game of Craps. 3 Point Molly allows players to reduce their losses while enjoying small wins. But players should understand it well as it's an aggressive strategy and can result in losses.
Craps offers one of the lowest House Edges among all table games, but consistent wins are challenging to achieve. The reason for this is that Craps has a wide variety of betting options. For you to win, you should get familiar with the bets and odds of winning.