Mega Moolah is known as one of the best-paying jackpot slots of all time. Just in 2019, the Mega jackpot of this game was triggered 12 times, subsequently paying out over 79 million pounds. The last time someone landed the jackpot was on the 30th December 2019, and it had after that reverted back to the base balance of £1 million contributed by Microgaming. Since then it had continued to accumulate until it reached the phenomenal balance of over £14 million (at the time of writing this article), instigating hundreds of players to play and consequently fueling the jackpot even more.
Best paying Jackpot slot of all times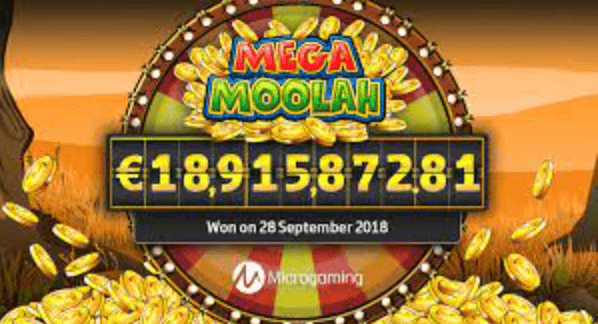 Mega Moolah has earned Microgaming a place within the Guinness World Records back in 2015 when a British soldier landed the phenomenal win of over £13 million. Since then there have been many incredible wins, earning the slot the nickname of 'Millionaire Maker'. With the jackpot surpassing 14 million this time around, it is set to set a new record this 2020.
Play Mega Moolah slot
Under the circumstances, we believe it is more than appropriate to mention some of the features of Mega Moolah, the slot of the moment! The game has an African safari theme, complete with animals of the Savanah. But none of these are the key to land the jackpot. An interesting aspect of the jackpot that few players know about, is that Mega Moolah comes with 4 different jackpots, namely: Mini jackpot, minor progressive, major progressive and the Mega jackpot.
The jackpot round is triggered randomly giving each player a fair chance to be the lucky winner. The opportunity to win one of the 4 jackpots manifests when the jackpot wheel appears randomly over the base game. The player needs to spin this wheel to find out which of the 4 jackpots he will take home. The best part about the jackpot wheel is that every spin is a win and there are only the 4 jackpots on this random bonus round.
Ready to find out if you are the next Mega Moolah Millionaire?
If you have never played this particular slot before, then now is the right time to do so. With a jackpot that hasn't been triggered since the end of 2019 and that is growing daily with an additional 100,000 or 200,000 pounds, it seems ready to fall at any moment. So, now is the right time to play out Mega Moolah! The 'Millionaire Maker' is ready to deliver so don't waste your time! Everyone has the chance to be the next Mega Moolah champion!